New song released Aidamira Eldarova "Trains are leaving", the author of poetry and music to which is Zaur Krymshamkhalov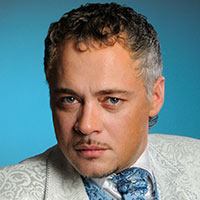 "This is a very beautiful composition," the artist comments, "it is kind, vital, evokes pleasant nostalgia and vivid emotions. After all, in it, remembering the past and warm hopes for future happiness. This is what I like about her and I hope the audience will like it. "
You can evaluate the novelty right now - the single "Trains are Departing" is available on all major music services and on our website.
Lyrics of Aidamir Eldarov's song "Trains are leaving"
Trains go somewhere in the distance
And somewhere in the distance the wheels are knocking
Gone is the guiding star
And the wind hits the rocky slopes
I, as then, I cannot forget everything
That stranger from the first car
I cannot hide these thoughts
I come to the peron station
Trains are leaving again
And the planes fly away
Books with yellowed bindings
You can't turn it over
Trains are leaving again
And I'm still out of habit
You on the last train
I'll find it like many years ago
In the autumn haze, the morning become
Every moment reminds me of that day
You can't turn the pages of life
Like trains they melt away
But I'm not offended by fate
And in this fleeting marathon
I'll see you again in reality
In the empty lights of the last carriage
Trains are leaving again
And the planes fly away
Books with yellowed bindings
You can't turn it over
Trains are leaving again
And I'm still out of habit
You on the last train
I'll find it like many years ago
Trains are leaving again
And the planes fly away
Books with yellowed bindings
You can't turn it over
Trains are leaving again
And I'm still out of habit
You on the last train
I'll find it like many years ago
I'll find it like many years ago