On January 22 and 23, 2022, the first stage of the ethnic festival "Krug" dedicated to the culture of the peoples of the Greater Caucasus was held at the site of the "Day of the Teapot", which has already become a traditional holiday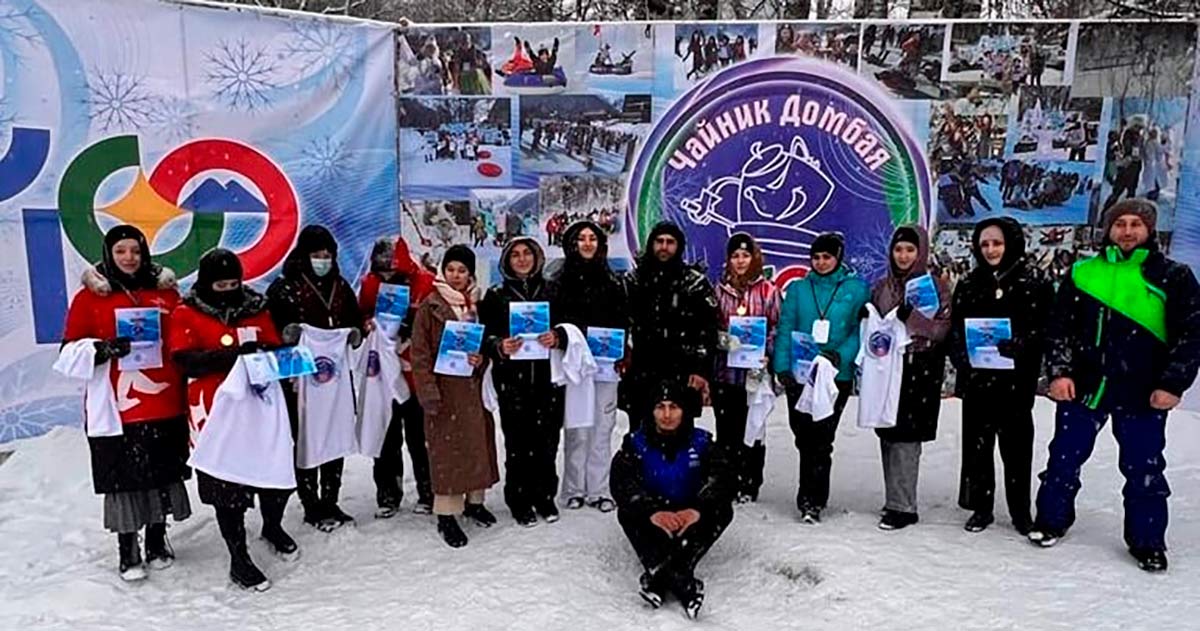 The festive concert program filled the venue with Caucasian color, and the exhibition of folk crafts, tasting dishes of national cuisine and traditional mountain teas warmed not only the hands, but also the hearts of the guests of the venue.
The celebration program also included team competitions in national sports, races on unique snow cars, winter fun and much more. Every guest of the Dombay village, from young to old, found entertainment to their liking.
The second stage of the festival - master classes in traditional crafts: sewing, studying traditional ornaments, embroidery, knitting with bone hooks, knitting, as well as an exhibition of traditional crafts marked the most feminine of the holidays - March 8th. Master classes were held at the site of the Dombay village, in which all guests and residents of the resort could take.
The event was held with the support of the Federal Agency for Youth Affairs of the Russian Federation and the Ministry of Sports of the KChR.