On November 14, 2020, the first joint concert of the charming singer Athena and the charismatic one will take place in the cult metropolitan bard-club "Capercaillie's Nest" Goshi Grachevsky.
The artists will fill the music program with their favorite hits: "The Soul Screams", "Smile", "My Madame", "Crazy Card" and other songs that won the hearts of listeners.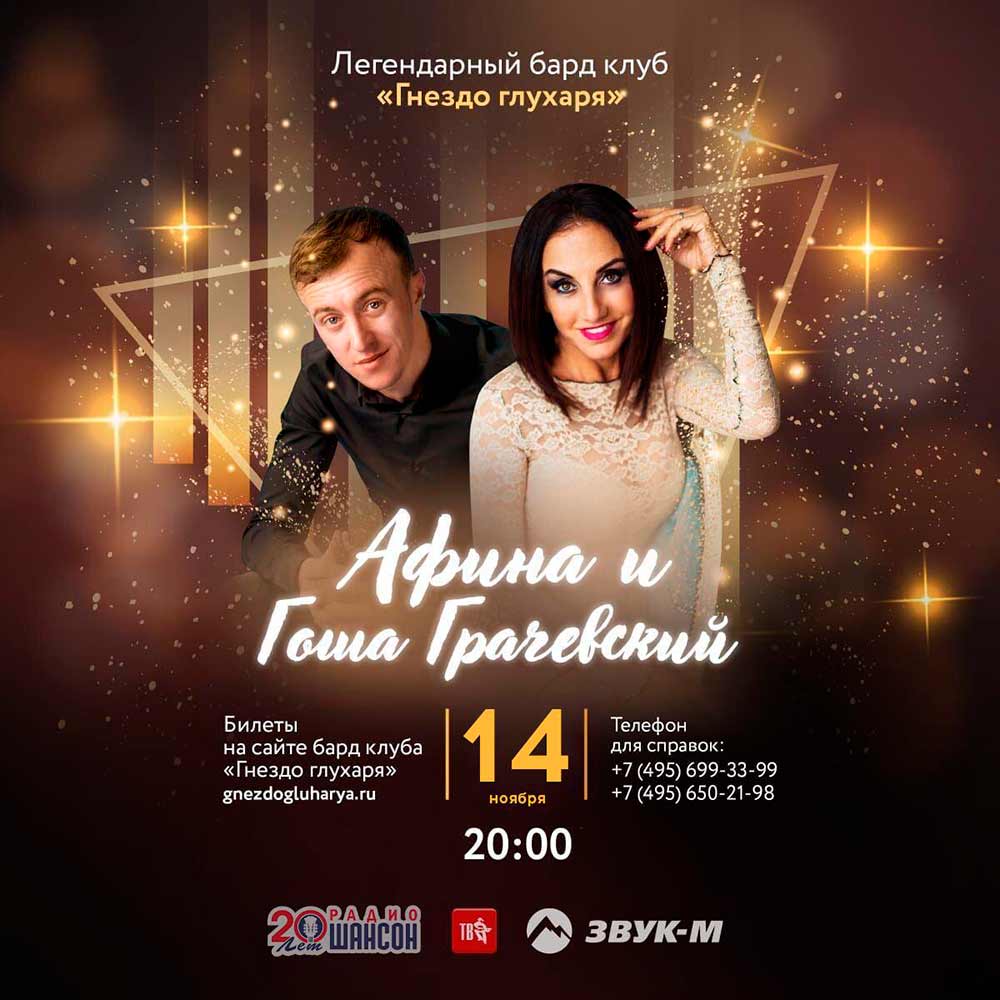 This evening there will also be a presentation of the performers' duet composition - as a special gift for the guests, Athena and Gosha Grachevsky prepared a joint project - the song "Never", lyrics and music to which were written by Timur Kitov.
The concert starts at 20:00. Tickets can be purchased on the official website of the wood grouse bard club and booked by phone: +7 (495) 699-33-99 and +7 (495) 650-21-98