Popular singer Marina Alieva for the third time she became a mother - on September 4 a beautiful girl was born, who was called Melissa.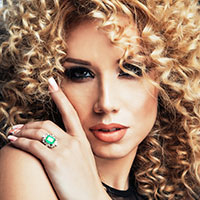 "This whole event has been waiting for our whole family, Velibek and Tamerlan are completely delighted with my sister, the husband already adores our princess. Thank you all for your support, for the warm words of congratulations, we are very pleased. Melissa is still very tiny, I really hope that my princess will always be healthy and will delight us with her successes, "the singer wrote under a post on the social network.
We heartily congratulate Marina and Shamil with the replenishment and wish the baby and their family good health and happiness!