The release of a new single by Vadim Khatukhov - "Time"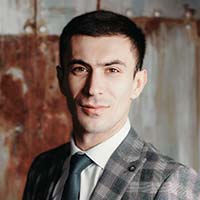 "After the listeners highly appreciated my last song -" Play, Guitar ", I again decided to perform the composition in Russian, - says the artist, -" Time "was written by Zamira Zhaboeva. I really liked the words - simple and meaningful, easy to remember.
I thank everyone who supports and inspires me, who likes my work. Now I am working on compositions in my native language, I will also present them soon.
All health, happiness and love in the new year! "
You can already listen to Vadim Khatukhov's track "Time" on the largest music services and on our website.
Lyrics of Vadim Khatukhov's song "Time"
She thought not like that
She thought she was different
Thought that I was finally
Met my love
She wrapped her eyes around me
Was always by my side
I took possession of my soul by deception
And I was ready for anything
Time, heal my wounds
Time, numb my pain
Time, captivated me with a dope
Now you pour salt on the wound
There will be no more dates
And no confessions
And no talking
Will not be heart to heart
Asking for forgiveness is unlikely
You leave without looking back
I hope time will arrange
Everything in its place
Time, heal my wounds
Time, numb my pain
Time, captivated me with a dope
Now you pour salt on the wound
Time, heal my wounds
Time, numb my pain
Time, captivated me with a dope
Now you pour salt on the wound
Time, heal my wounds
Time, numb my pain
Time, captivated me with a dope
Now you pour salt on the wound