Author and performer Valery Milyutin presented the composition "Girl"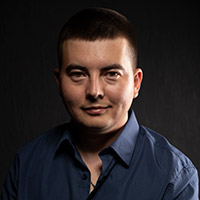 "This new work with a rather interesting presentation and such a catchy motive appeared in my head in the form of an idea that I was able to translate into poetry and music in a short time. The arrangement was just as easy. So the song was born with a light hand. I like it very much myself, and I hope that it will go well with my listeners.
Let it delight the audience and give vivid emotions. And I, in turn, wish everyone a positive and pleasant listening! " - says Valery.
The artist also shared that he plans to shoot a video for the new composition in the future. But the exact date of the start of work on it is not yet known.