A video clip for Valery Milyutin's song "Warm Evening" has been released
Last week's novelty - the song "Warm Evening" Valeria Milyutina @v_milyutin The audience liked him so much that the artist decided to please them with a new video. A video for this song was released today.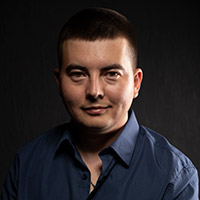 "I would like to thank everyone for their kind responses and comments," says Valery, "I expected the audience to like the song, but its responses exceeded even my expectations.
Today I am pleased to present to you a video for this composition, filmed in Cherkessk by the Octava company. I would like to thank "Zvuk-M" for the work, director Zaur Gutyakulov and, of course, Saida Sheremetova, who starred.
I think for those who have not heard the song yet, the video will be a good reason to get to know it. This wonderful composition tells about love and joy of meeting.
I hope it will give you warmth, and I, in turn, will continue to delight and surprise listeners with new tracks. "
Lyrics of Valery Milyutin's song "Warm Evening"
The streets around the city are twinkling
And on them the common people walk
Someone goes on business
Who's under the arm with the darling there
A warm evening in the park is coming
Someone goes on business
Who's under the arm with the darling there
A warm evening in the park is coming
And I like to watch so much
To these lights
Your eyes burn like little bulbs
And in them love and joy of meeting
We will try to save
The warmth of the soul that this summer will give us
The stars shine brighter in the clouds
And your ice cream melts
Lanterns lit up
We seem to be alone
There is not enough space in the whole world
Lanterns lit up
We seem to be alone
There is not enough space in the whole world