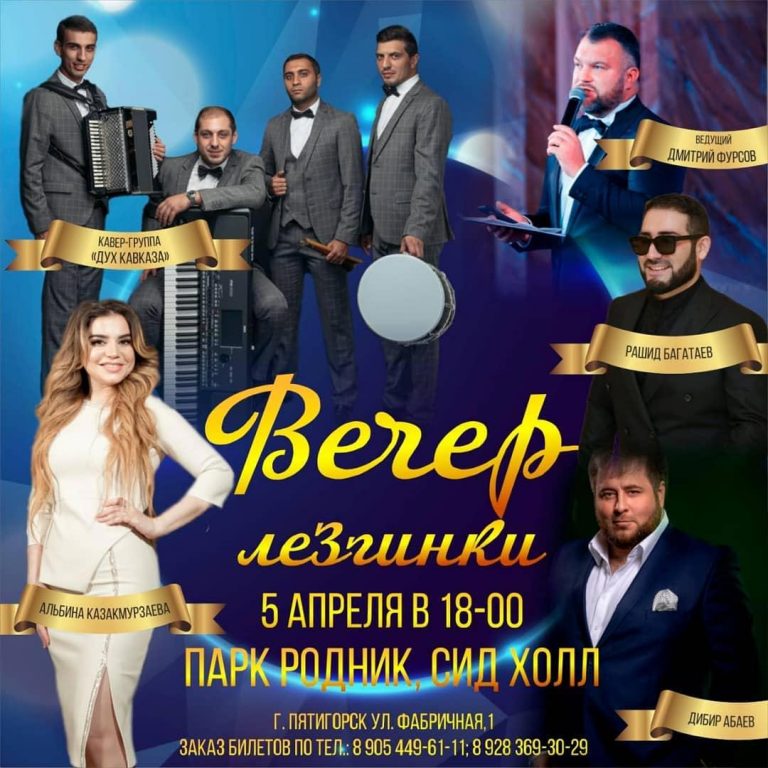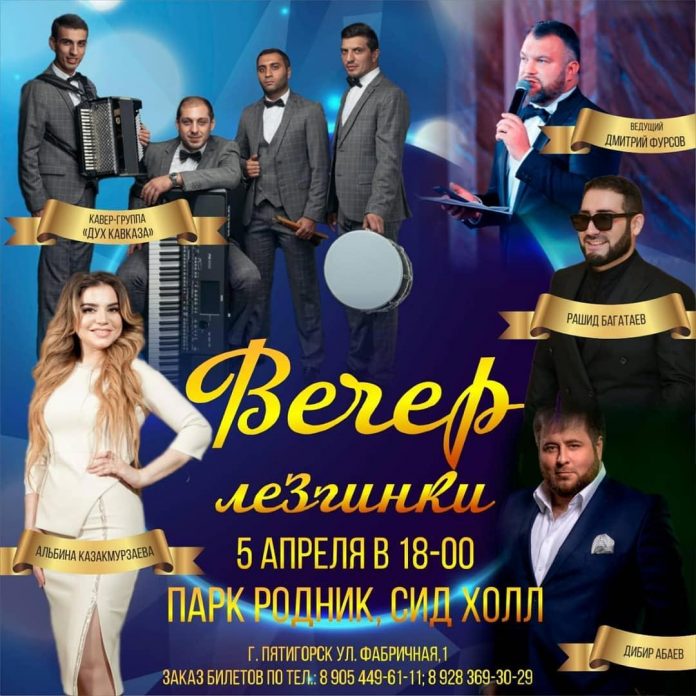 An evening of incendiary Caucasian dances awaits guests and residents of Pyatigorsk.
On April 5, in Pyatigorsk, in the Park Rodnik hall, a lezginka evening organized by the BESHTAU lezginka school will take place. Popular Dagestan artists will take part in it. Live musical accompaniment - cover band "Spirit of the Caucasus". The host of the event is Dmitry Fursov.
For the guests of the evening the stars of Dagestan stage will perform: Albina Kazakmurzaeva, Rashid Bagatayev and artist of the music publishing house "Zvuk-M" Dibir Abaev.
The concert will begin on 18.00, for ticket purchase issues, please call: + 7 (905) 449-6111, + 7 (928) 369-3029.
And in anticipation of this event, we suggest listening to several tracks performed by Dibir Abaev, including the novelty "Only you", which recently appeared on the venues. We remind you that all these songs are available for download.