Vlad Kornilov released the author's song "Lullaby". Exactly three years ago, on December 1, 2019, his youngest son Klim passed away.
Songs were left unsung, stories were not told, common chords were not played. The song was born hard - more than a year, the author and performer tried to put into it his most intimate feelings and desires, all the pain of loss, shifting it with words of love and affection.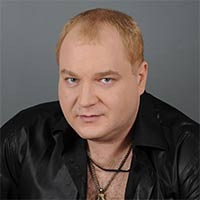 "This song is very personal, it is heavy for me, for my family.
This composition was born for more than a year, then I could not bring myself to record it. But then she came out, dedicated to my son - Klimushka. No matter how many warm words you say to your son or daughter, and to any loved one, they will always be few. Do not skimp on the emotions of love, say all the best today, now - every moment of this life is unique, you need to cherish it, use it, because in a moment you just might not have time.
Never quarrel, know how not to be petty, tell your children the most beautiful fairy tales in the world, love them every second. Without love and hope, life is empty and meaningless. Take care of each other!"
Lyrics of Vlad Kornilov's song "Lullaby"
The day has passed and the evening embraces the shoulders
Papa softly whispers in his ear bye-bye
Gentle hands, mom presses
Son directly to the heart - fall asleep baby
Sleep little son
Sleep little scarlet flower
The stars in the sky are circling a round dance
Sleep sweetly our Angel
By your bed
Mom sings a bear lullaby
Mom sings a bear lullaby
You don't need anything, if only you were there
Mom, dad, brother and Basya the cat
With white wings, an angel shelters
And takes it to the sky to the stars in a round dance
Sleep little son
Sleep little scarlet flower
The stars in the sky are circling a round dance
Sleep sweetly our Angel
By your bed
Mom sings a bear lullaby
Mom sings a bear lullaby