Releasing New Songs by a Popular Caucasian Artist Reysana Magomedkerimova @reysan_magomedkerimov_official fans of his work are always looking forward to. After all, they have touching sincerity, soulful music and the artist's soul wide open. And the single "Thieves", presented today, was no exception.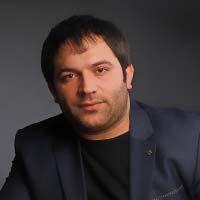 "Author and composer Mehdi Isaev wrote an incendiary dance track about hearty gatherings with friends. "We get high, we live happily, we sing thieves' songs," are such vital words.
This is a composition for those who value freedom, know how to relax, and accept their life as it is! " - says the performer.
Listen to the single "Thieves" by Reisan Magomedkerimov directly on our website.
Listen and download Reisan Magomedkerimov's song "Thieves"