On October 11, 2019, in Nalchik, in the trade center of the Trade Unions, a recital of a Caucasian pop star will take place - Rustam Nakhusheva @ r.nahushev!
The music program includes songs that have already become hits: "The Sea Is Quietly Sounding", "Gypsy Girl", "Adiyuh", "Cold Evening" and the presentation of new compositions.
Guests of the evening: Magamet Dzybov @_dzybov_magamet_, Arthur Gongapsh @gongapshartur, Azamat Pheskhov @azamat_pkheshkhov, Shamil Kasheshov @shamil_kasheshov.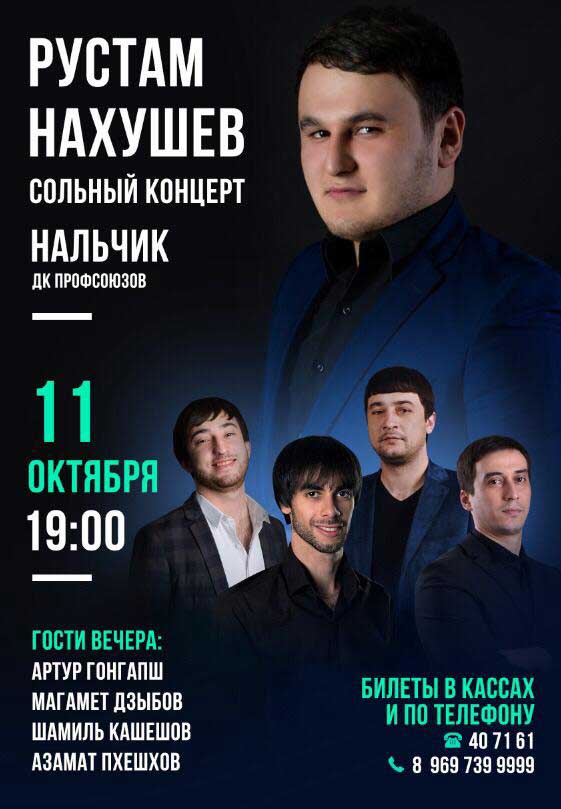 Official partners of the concert: "Kavkaz Music", "Zvuk-M", "One light Studio"
The entire music program will be broadcast online on Kavkaz Music Channel!
Beginning of the concert at 19.00. Tickets can be purchased at the box office of Trade Unions DC and by phone: + 7-8662-40-71-61, + 7-969-739-9999
In anticipation of the concert, we offer fans of Rustam Nakhushev's work to listen to his most popular songs.
Best songs of Rustam Nakhushev