"In a tavern" - this is the name of a new composition by a popular singer in the style of chanson - Goshi Grachevsky @gosha_grachevskiywhich the artist presented today.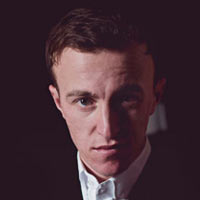 "The track was written by the author of the words and composer Shirvani Murdalov. The song was created about 20 years ago, and despite the fact that some vocalists performed it as a folk, the official presentation of the single took place only today.
I like this project because the composition itself is very vital, soulful, and Timur Kitov's arrangement penetrates the very heart from the first guitar playing. Surely, listeners will feel all the warmth, wisdom and quiet sadness of this single. I wish you all a pleasant listening to everyone! " - says Gosha.
You can download the new Grachevsky track right now on our website.
Listen and download Gosha Grachevsky's song "In the Tavern"
Lyrics of Gosha Grachevsky "In the tavern"
Like the wrinkles on your face
Converge at one stubborn point.
All the ways converge in a tavern
Somewhere by the old wine barrel.
Drinking a strong ruff
You listen to the guitar at the table.
And your broken soul
Waiting for a new blow.
And in the smoke of tobacco clouds
Remember the first date.
And a bouquet of wildflowers
What did you give her goodbye
The third must, they say, leave
Since he could not achieve his goal.
All the ways converge in a tavern
To get drunk there and forget.