Composition Dmitry Yurkova "Native" is a romantic, spring-like warm song about love and happiness, from which the soul "flies like a carefree bird to heaven", and "violins sing" in the heart ...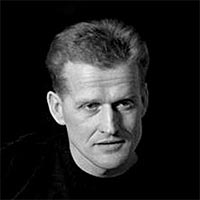 "I want to thank the arranger Alexander Novoselov ("Dobro-records") for this work, and remind the audience that spring is a white streak, and every man should "sew" a "dress of happiness" for his beloved. And the more women wear this outfit, the brighter this world will be! Long live love!" the performer says.
Lyrics of Dmitry Yurkov's song "Native"
My lover has the most beautiful eyelashes
My love has the happiest eyes
And the soul of a careless bird
And the soul of a careless bird
Flies in them as if in heaven
My beloved morning starts with a smile
My favorite thought, like raindrops, out of place
And they sing at the heart of the violin
And they sing at the heart of the violin
And the sunset seems to be the dawn again
Don't think about anything, don't think about anything
And put your hand quietly on my shoulder
You must have been sent to me from heaven
I love you so dear
Don't think about anything, don't think about anything
Let all your worries fall on my shoulder
And I whisper, dying of happiness:
I love you so dear
With my beloved we once met by chance
So that all sorrows dissolve in a blue haze
And two white seagulls are flying
Two happy white seagulls
And the lovers are called to the sky behind them