"Alenka" - a popular composition from the first solo album Vyacheslav Evtyh, which the artist decided to give a new life
Today, an updated version of the song has appeared on digital platforms. The performer tells about the history of the track creation as follows: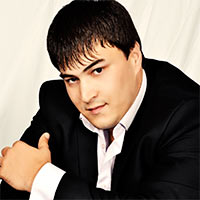 "This is a half folk song, at the age of 16 I sang it with a guitar. But it always seemed to me that something was missing. Therefore, later, having become a professional performer, I finalized it for myself: I added words in the verses according to the meaning, I came up with a chorus. It got clearer and I wrote it down.
It was 1999, so the old version is retro, slow, lyrical. Now I decided to give her a new sound - more dynamic and modern. Although one thing remained unchanged - the spirit of the time when the sounds of the guitar were heard in the entrances and in city recreation parks. I think there is no point in telling people who grew up in that atmosphere about the romanticism of the "guitar life". This is not forgotten.
I hope that "Alenka" will give everyone a good mood and arouse pleasant nostalgia! "
Lyrics of Vyacheslav Evtykh song "Alenka"
Alyonka has brown eyes
Alenka has shoulder-length hair
You Alenka left me
And you kiss another when you meet
I won't iron your hair again
Don't kiss your red lips
We could not plant with love
Couldn't hold each other
Alyonka Alyonka I hear your voice endlessly Alyonka
And my love for you is forever but only
I dream about our meeting again Alyonka Alyonka
That's all I parted with Alyonka
That's all there is to remember
As the two of us walked with her in the park
How I was afraid to be late home