Video premiere
Last November Anzor Khusinov presented the composition "Chilled out", to words and music Zamira Zhaboeva (arranged by Anzor Katanchiev). The soulful song that distrust, jealousy and misunderstanding extinguish feelings received a lot of warm feedback from the artist's listeners, which inspired him to work on the video.
Today was the premiere of the video of the same name. According to the plot, the main characters of the track are sad about the past, remembering the relationship that everything around still reminds of.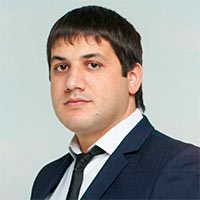 "I am glad to present to your attention a new video," says the performer, shot by its director Vasily Zaruba. I want to wish everyone a pleasant viewing and mutual love! Do not let your feelings cool down, otherwise you will never be able to rekindle the former fire.