The video clip "Say" to the words and music of Angelica Nachesova was released today on YouTube
A lot of wonderful compositions presented to the public a solo concert of Angelica Nacheva, held in Maykop in 2017. One of the most memorable new products of the evening was the track "Say" performed by EDGARA.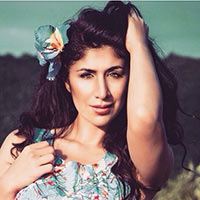 "When I was planning that concert program, I decided to work with performers with whom I hadn't collaborated yet," says Angelika, "I said the song" Tell "and it suited Edgar perfectly in all respects. For the first time she sounded on my solo album, and the audience very warmly received her. "
Today, the artist presented a video clip shot for this song. It shows the struggle for himself, for love, for happiness.
"They chose a burning theme for the clip. They were able to show what the true power of love is capable of healing a person, "commented the author.
Music and words: Angelica Nacheva
Arrangement: Narek Geghamyan
Director: Magomed Kumykov
Operator: Alexander Syutkin
Writer: EDGAR
Grim: Polina Hakobyan
Producer: Taron Poghosyan
Actors:
Vyacheslav Grishechkin
Miela
Edward Vartanyan
Mart Babayan
Herman Levy