EP Angelica Sultanova's release "Dance, the Caucasus!"
The track list is presented by four tracks: "Music of love", "Dance, the Caucasus!", "Wedding" and "Speak Turkmen".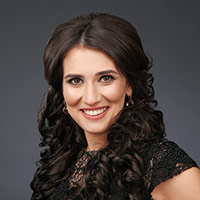 "What unites the peoples of the Caucasus? Of course, these are mountains, air, hospitality, the breadth of the soul and, of course, the fiery dance - an incendiary lezginka! - says the artist, - the album included the fastest rhythms that excite the hearts of people! These are songs that you can't resist! They were recorded over the past three years, and each found a response in the hearts of the audience. So let our friendly and proud Caucasus always dance in love and peace! "
Listen to EP Angelica Sultanova on all digital platforms and on our website.
Listen and download Angelica Sultanova's album "Dance, Caucasus!"