The long-awaited premiere of Dmitry Yurkov's new album, "The Diagnosis of the Caucasus", has taken place!
The track list includes 8 compositions, which, according to the author and artist, combine the sun, air, mountains, smiles and open hearts of people, energy, madness and adventurism!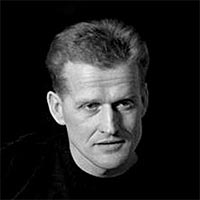 "And speaking in a musical sense, all these songs are in the tradition of authentic North Caucasian music," the artist adds, "the singles have been created over the past 4 years. "Karachay" and "Balkaria" were recorded with the arranger Alim Appaev, the remaining 6 compositions were created in collaboration with the composer Anzor Haup.
The Caucasus appeals to my inner structure, I like this energy! And the album got the name of the essence that pushed me to write these songs. Because I am a Russian person and grew up in the traditions of Russian folk music, rock-and-roll, and songwriter, and mountains, a visit to the North Caucasus, prompted me to the Caucasian "plot". Therefore, it is difficult to formulate it as a disease (in a good sense) with all of this, and therefore a "diagnosis". Fortunately incurable!
I would like to thank my fans in the North Caucasus, and in the Urals, and in Magadan, and in the European part of the world. At first the audience was curious, but then she "tried it out" and she liked the fact that I write such songs too. I would also like to thank my admirer from Kabardino-Balkaria for the fact that once this woman expressed a magical remark about me, which sounds something like this: "Dmitry, you are a worthy Russian son of the Caucasian people!"
I want to wish all listeners to have my album in their library, to dance, smile, rejoice, conform to the statement that sounds like a hit to me: "friends, you don't have to lead a healthy lifestyle, you have to lead a happy lifestyle"! It seems to me that in this scenario lies a huge highlight of longevity, the saturation of life with its presence. Because only a happy person can make another happy. And from here the meaning of your usefulness is born on this earth, on your life route. "
Soon, fans of Dmitry Yurkov's work will also be able to see the video version of the presentation of the album "Diagnosis of the Caucasus", which took place on November 29 last year in Nalchik. Stay tuned and don't miss a concert on the Sound-M YouTube channel.
Listen and download Dmitry Yurkov's album "Diagnosis of the Caucasus"