A novelty from the "Bakhtavar" group appeared on the windows of digital stores - the single "Rose Moya"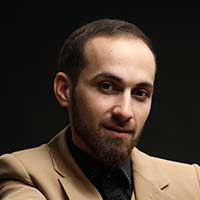 "This composition is dedicated to all lovely ladies, beautiful and bright like flowers, to those who bear the name Rose and in general to everyone who loves roses! - says the lead singer of the group Amrid Kelechiev- I am sure that this song will have a lot of listeners. And in order to present it more beautifully, we decided to present it together with the video.
Initially it was planned to shoot it abroad. But due to the pandemic, we changed locations and carried out this work in Russia. It turned out quite an interesting plot, and in one of the scenes even the world's only rocket ekranoplan "Lun" is involved.
I am very pleased with this project and I want to express my deep gratitude to our actors - the married couple Khasbulat and Faina, for playing the main role in the video,
to the videographer "Timsef_production", to the authors of the song: Svetlana Hasanova for poetry and Marat Gadzhimurzaev for music and, of course, for our listeners!
I wish you all good health in this difficult time. May the Almighty protect each of us! And we will surprise you yet. "
Lyrics of the song of the group "Bakhtavar" "My Rose"
The day I met you
How I fell in love did not notice
Has overshadowed the sky with beauty
I was not so happy with anyone
Your voice caresses the soul
I would listen to him all my life
My rose
Can you hear my heart beating
Just for you
Rejoices and laughs
My rose
You are the most beautiful flower
How much i love you
My rose
Can you hear my heart beating
Just for you
Rejoices and laughs
My rose
You are the most beautiful flower
How much i love you
I paint your image in my thoughts
You are the gift in my life
I will call you beloved
The kindest, the sweetest
My flower is my joy
I don't need more in my life
My rose
Can you hear my heart beating
Just for you
Rejoices and laughs
My rose
You are the most beautiful flower
How much i love you
My rose
Can you hear my heart beating
Just for you
Rejoices and laughs
My rose
You are the most beautiful flower
How much i love you
My rose
Can you hear my heart beating
Just for you
Rejoices and laughs
My rose
You are the most beautiful flower
How much i love you
My rose
Can you hear my heart beating
Just for you
Rejoices and laughs
My rose
You are the most beautiful flower
How much i love you