The release of a new author's composition by Christina Yesayan - "Night"
As the singer said, this song was specially written by her at the numerous requests of her fans: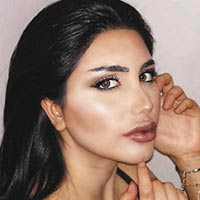 "Listeners often leave feedback on my work and express their wishes. Many have long asked to write a composition dedicated to parting in the family. Of course, I listened to this request and tried to remember the stories that my friends experienced, their feelings, their pain. And, since I can convey a huge meaning in songs, I developed this theme to a plot that often occurs in life.
I hope the new track will touch the hearts of the audience, make people who have started a family think about their actions. I wish everyone a long and mutual love! Do not offend each other. "
The single "Night" is already available on digital platforms and on our website.
Lyrics of Christina Yesayan's song "Night"
You are husband i am wife
We have different themes
Love is divorce
That is a scandal and treason
I asked, let's not
Tear bridges behind you hot
For what? we are close people
We chop straight from the shoulder
Don't shout, calm down, don't
Don't throw things from the window
Anger is a vice in the heart and ideal
I always knew no ideal
He was changing, I did not notice
Not stable as the ruble exchange rate
He is gentle, then angry and with a grin
The blood in your eyes looks at me too
Fights, screams
Reproaches, scandals
I tore metal and shouted - not right
And the reason for the scandals is different
Turned out to be another family
Slowly the night comes
And he doesn't know anything
Lives for himself and does not remember
And my heart is quietly burning
Slowly the night comes
And he doesn't know anything
Lives for himself and does not remember
No, not right, not right
I know now I know myself
You didn't appreciate children
Didn't appreciate me
I fell for a picture and it's a failure
And I will not return if you don't ask
Live, get high and don't slow down
When you burn at the door, don't knock
Don't ask for forgiveness
I remembered how I wore a dress
Ring on my finger, I gave you my life
And I gave as I dreamed of a son and daughter
And you, destroying all dreams, put only a point
What are you - you are so worthy
Not grateful, besides not decent
Get such a lady - your reward
God whispered from above - so he needs
Slowly the night comes
And he doesn't know anything
Lives for himself and does not remember
And my heart is quietly burning
Slowly the night comes
And he doesn't know anything
Lives for himself and does not remember
And my heart is quietly burning
Slowly the night comes
And he doesn't know anything
Lives for himself and does not remember
And my heart is quietly burning
Slowly the night comes
And he doesn't know anything
Lives for himself and does not remember
And my heart is quietly burning