The release of a new composition took place Vlad Kornilov - "Dove"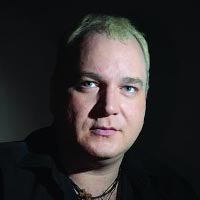 "This song has been waiting for its release for several years," says Vlad, "wrote it by my friend, the author and composer Pavel Faster. He is very scrupulous about his work and for a long time could not find a performer. I tried it with different vocalists, I even tried to sing it myself, but the results did not correspond to the idea.
And while working on my album "Clouds", Pasha once showed a song to me during a break and suggested that I try to perform it. As a result, we recorded the project with two takes, during the same break!
But then, in 2010, under a contract with "Russian Chanson", my repertoire was supposed to be of a slightly different format, without quivering and tender words about love. Therefore, the release of the composition took so long. And I am especially pleased today to finally present it to the public! I hope the Dove will echo in your hearts! "
Lyrics of Vlad Kornilov's song "Dove"
I cannot forgive you
I can not tell you
That I can't fly without you
And in a cage to sit like a dove
You know i could soar
And collect the stars in the sky
But I can't fly without you
I am a white bird to die
I just soar into the sky
Don't languish in a cage
But how to break it
I can't say goodbye to heaven
I am a free bird
But how to understand you
I cannot forgive you
I can't, but what about
I can't reach you
Do not soar next to you
You know I could hide
With the magic tenderness of the wing
Forget past grievances
If you called me
I just soar into the sky
Don't languish in a cage
But how to break it
I can't say goodbye to heaven
I am a free bird
But how to understand you
I just soar into the sky
Don't languish in a cage
But how to break it
I can't say goodbye to heaven
I am a free bird
But how to understand you
I just soar into the sky
Don't languish in a cage
But how to break it
I can't say goodbye to heaven
I am a free bird
But how to understand you
How to understand you