Is it possible to return the past, correct mistakes and change everything? .. The hero of Mussa Aybazov's new video decides to take this step. But what will come of this? We will find out in a few days ... In the meantime, we are watching the teaser of the video "Poisonous Rose"!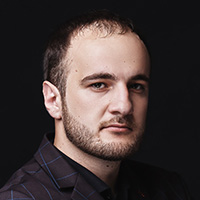 "I will not reveal the plot of the video, let everyone then see in it a part of their love story," says Mussa, "I want to thank the director Nuratdin Satyrov and Zukhra Dzhasheeva, who played the main female role in the video. Without them, all this would not have happened. And I want to say to my viewers and listeners: take care of what brings you happiness! "
The premiere of the video "Poisonous Rose" will take place next week. Stay tuned for updates and don't miss the release of new items!