Summer, great vocals, graceful forms against the backdrop of palm trees and the charm of the main character - meet the positive video from Ruslan Malaev for a new song - "Lured"!
The new video clip was filmed with the positive energy inherent in Ruslan, distant countries and shores, a tsunami of feelings and experiences guarantee the viewer a lot of positive emotions, which is especially important in late autumn. The skill of director Artur Khasanov, together with the charisma of the protagonist, takes us to the land of warmth, light, color and love, relieving melancholy and anxiety.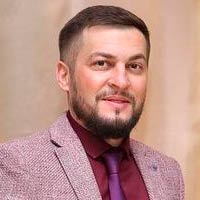 "Like all good things, this shoot happened spontaneously. In October, we ended up in Antalya, I had no idea that I would shoot a video there, quite by chance in a shopping center on the same floor and in the same store we met with Artur Khasanov, word for word, I gave the track a listen and we decided to shoot a video. By that time, we were already working closely with the author of the composition, Makhach Surkhaev, and the song was, as they say, practically on the way out.
I will be glad if our listeners like the song and the video clip, I wish them peace and happiness, love and reciprocity!"
Lyrics of Ruslan Malaev's song "Lured"
You stole my heart like a thief
For you, I am both a judge and a prosecutor
Your eyes intoxicate me like wine
Will you be with me that's my sentence
Lured into their networks
Lost my soul
Everything is like a dream
Twisted my feelings
I am bewitched by you
I am in love with you
You stole my heart forever
You tear your soul, God is your judge
I don't know what you did to me
But she became the only one for me, dear
Lured into their networks
Lost my soul
Everything is like a dream
Twisted my feelings
I am bewitched by you
I am in love with you
I won't let anyone hurt you
I'm your tramp, I'm your bully
You and I will turn this world upside down
We don't need anyone, just the two of us
Lured into their networks
Lost my soul
Everything is like a dream
Twisted my feelings
I am bewitched by you
I am in love with you