The song of Ruslan Kaitmesov and Ainara "Blue Sky" is already on all digital platforms.
The long-awaited premiere of digital windows - duet song "Blue Sky", which Ruslan Kaytmesov performs together with a young and talented actress Ainara Zhelkashieva.
Speaking about this track, Ruslan especially emphasizes that the author Anzor Haupa managed to touch his heart by describing one of the artist's life stories: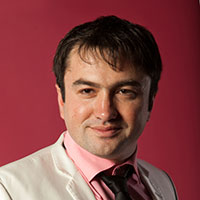 "He showed my story for his part. With the one with which he knows me, - the singer comments, - the song turned out to be very beautiful and touching. When I first heard a demo of the future composition, I immediately imagined Ainara's voice in my head. And I was not mistaken, we got a great duet. This is a young starlet, whose mentor I am, the daughter of my close friend. I'm sure she has a great future, and our duet song will be the beginning of her successful career. "
For the first time, the composition "Blue Sky" was performed at a charity concert and immediately fell to the audience's heart. Today, anyone can listen to and download the track - it is available on all major music services, including: iTunes, Google play, Apple music, Beeline Music, Yandex.Music, as well as in the BOOM application (for users of social networks Vkontakte and Classmates).
Listen and download the song of Ruslan Kaitmesov and Ainara "Blue Sky"