The return of the sensational duet Sultan Hurricane and Murat Tkhagalegov, who presented the listeners with the hit "At the disco!"
After 6 years, popular artists again decided to record a joint track, and today "Call" is a hooligan, bold, high-quality composition, written The Sultan Together with the famous musician Ruslan Reno, appeared on the windows of all digital stores!
Murat Thagalegov appears in this project in a new style, so fans of the artist's creativity will be pleasantly surprised by the versatility of his musical abilities ...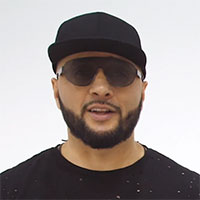 "The style and style of the single is completely new to him," says the Sultan. At first he was wary of this, but in the end fell in love with this song! "
But the surprises do not end there - soon there will be a presentation of the video for the song "Call", which is currently in work. Spectators are waiting for a wave of bright colors and emotions, positive and pleasant music.
Do not miss the clip! In the meantime - download the song!
Посмотреть эту публикацию в Instagram
Lyrics of Sultan Uragan and Murat Tkhagalegov's song "Call"
I'm with you
You will disappear with me
I catch her gaze
A little crazy
So vehemently beckon me
These puffy lips
Sounds flew
Where are you from
To not take you rude
I guess I must be stupid
Space but here all thoughts are out
Head whirls like whiskey but worse
You spoil me better
Call your mom and say you won't come
Let the exam take him tomorrow you won't go
I'm with you
You will disappear with me
Miles, miles, miles, miles, miles carries us or a car
Driving a couple of miles per mile
It's time to turn them in for scrap, til, til, til
Will be without brakes
Us a million, kilowatt hours
I hear your wild, wild call
Can you hear my wild, wild roar
Call the pipe you mom and say that the daughter in the trash
Call your mom and say you won't come
Let the exam take him tomorrow you won't go
I'm with you
You will disappear with me
Just call
Call mom
Hear call
Call mom
Call your mom and say you won't come
Let the exam take him tomorrow you won't go
I'm with you
You will disappear with me