The concert of Ruslan Hasanov "Songs of the native land" is available for viewing on YouTube
A solo concert of the Dagestan pop star was held in Makhachkala Ruslana Gasanova @ruslan_gasanoff_official, in which the artist introduced his listeners to a new program - "Songs of his native land". She included compositions on verses of the great Caucasian poets and very impressed the audience.
Famous artists also presented their songs that evening: Tamara Dadasheva, Patimat Kagirova и Albina Kazakmurzaeva.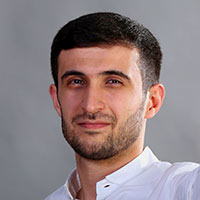 "Judging by the reviews, my fellow musicians managed to do what our dear listener expected from us! We beat folk motifs, classic compositions and popular pop hits! With all my heart I thank everyone who took part in my author's project and helped in its implementation! " - says Ruslan.
From today, the full version of the concert is available for viewing on our website. So for those who have not had time to get acquainted with the program "Songs of their native land", and those who would like to see the performance again, we suggest you to plunge into the atmosphere of music, glorifying majestic antiquity, with its beauty and cultural wealth, right now!