The concert of the ensemble "Naltsuk" is now available on the YouYube channel "Kavkaz Music" and on the air "Kavkaz Music TV"
On November 8, 2018, a concert of the Naltsuk Honored Folk Dance Ensemble of Russia was held in Nalchik, dedicated to the 2th anniversary of the collective, founded on November 1988, XNUMX.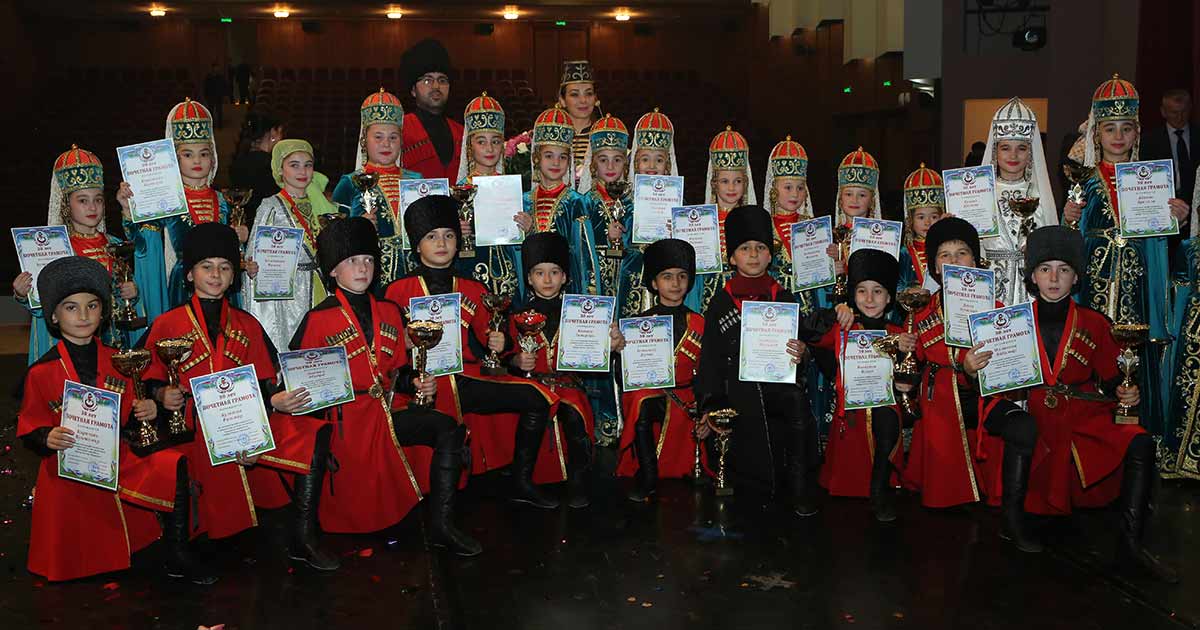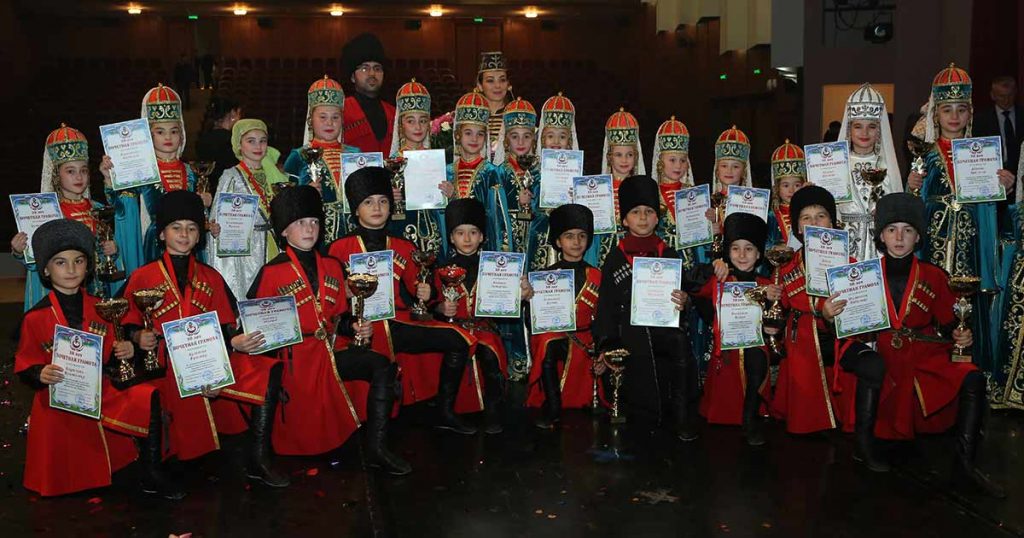 The program featured 11 choreographic productions, including: the Adyghe princely dance "Kafe", the Kabardian pair dance "Islamey", the Chechen dance "Nokhchiyn kep" and many others. Bright, dynamic, bewitching action and beautiful national music did not leave indifferent any spectator that evening.
Over its thirty-year history, the Naltsuk ensemble has come a long way, constantly proving the talent of soloists performing under the guidance of the creator and artistic director of the group - choreographer, honored cultural worker of the Kabardino-Balkarian Republic and the Republic of Ingushetia - Alik Kosheev.
Naltsuk is a regular participant in republican and city concerts in Kabardino-Balkaria. A team that represents the CBD beyond its borders, occupying a leading position in competitions and festivals. The ensemble is a laureate of the World Festivals, International Competitions, the holder of the honorary title "Rising Star of the North Caucasus", the laureate of the "Russian Artiad", a participant in the XIX World Youth and Student Festival 2017 in Sochi.
Ensemble "Naltsuk" - "Honored Collective of Russia"
Thanks to its honorable history of victories, work and a great contribution to the creative heritage of Caucasian culture, the ensemble received a special gift on the day of the anniversary concert - the World Art Committee and the CBROO Public Academy of Creativity awarded the team the title "Honored Collective of Russia". The soloists and the ensemble leader expressed special thanks for this to Aues Beituganov. The ensemble management also thanked Ruslan Keshokov, Murat Dzuyev and Rami Darok for their help and assistance in conducting the concert.
Now the full video version of the anniversary concert "Naltsuk" can be seen in the recording. It is already available on YouYube Channel "Kavkaz Music". In addition, some rooms can be seen on the air. XNUMX-hour streaming television channel "Kavkaz Music TV". Join now!