"Jerusalem" - the so-called new project of a popular artist Khatserona Alkhasova @haceron_mazal, which he presented today with his son Shalum. The song, dedicated to the native land of the performers, was released simultaneously with the clip, transferring the audience to the picturesque corners of old Jerusalem, to the Wailing Wall and other significant sights of the city ...
Watch the video clip of Khatseron Alkhasov "Jerusalem"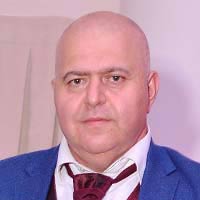 "This is a composition about our land, about our customs, dedicated to parents, the Motherland and everything that is so dear to our heart.
We conceived this project when we were in Jerusalem with Shalum, visited iconic places, and held several events. I have long had an idea to sing about my native land, to say that no matter how far we are from it, we always remember, we always pray about it and believe that someday we will gather together there again.
Jerusalem is our first project with my son Shalum. Text writer Mardakhai Rakhanaev wrote beautiful words, I wrote music. And today I am happy to share with the audience the song that I want to wish our land peace and prosperity, abundance and prosperity. Let there be no wars and misfortunes, and people live as good neighbors and do not know the troubles, "comments Khatseron Alkhasov.
Listen and download the song of Khatseron Alkhasov and Shalum Alkhasov "Jerusalem"
Lyrics of Khatseron Alkhasov "Jerusalem"
Shev Hysyrenki Ture Vinirem
sabah wahshte e yorme ovurdem
tu e dulmani john yorsholim
Eri Tu Sheherme Hasiret Birham
Shev Hysyrenki Ture Vinirem
sabah wahshte e yorme ovurdem
tu e dulmani john yorsholim
Eri Tu Sheherme Hasiret Birham
Eri Tu Sheherme Hasiret Birham
sukur e num x do imu erkin bireym
and rache ruz omo e ingo omoreim
Zimi En Bebeo X Dora Zimi
Vogosht e Pesewo Duloimu Shore Biri
sukur e num x do imu erkin bireym
and rache ruz omo e ingo omoreim
Zimi En Bebeo X Dora Zimi
Vogosht e Pesewo Duloimu Shore Biri
chen salo imu u golut bireym
e kin dushmanu haribi holey
Gene e x imid imu biri
ei rache ruz imu boor sochtheim
chen salo imu u golut bireym
e kin dushmanu haribi holey
Gene e x imid imu biri
ei rache ruz imu boor sochtheim
ei rache ruz imu boor sochtheim
sukur e num x do imu erkin bireym
and rache ruz omo e ingo omoreim
Zimi En Bebeo X Dora Zimi
Vogosht e Pesewo Duloimu Shore Biri
sukur e num x do imu erkin bireym
and rache ruz omo e ingo omoreim
Zimi En Bebeo X Dora Zimi
Vogosht e Pesewo Duloimu Shore Biri
my city is golden, my native Jerusalem
under a bright star be the god you keep
stand in front of the wall and cry in front of it
the land of our fathers we have no relatives to you
my city is golden, my native Jerusalem
under a bright star be the god you keep
stand in front of the wall and cry in front of it
the land of our fathers we have no relatives to you
the land of our fathers we have no relatives to you
sukur e num x do imu erkin bireym
and rache ruz omo e ingo omoreim
Zimi En Bebeo X Dora Zimi
Vogosht e Pesewo Duloimu Shore Biri
sukur e num x do imu erkin bireym
and rache ruz omo e ingo omoreim
Zimi En Bebeo X Dora Zimi
Vogosht e Pesewo Duloimu Shore Biri
Under the bright star, be the god you keep
Native Jerusalem