New single released Aidamira Eldarova "Character is not sugar"
A dynamic song with a playful plot about a wayward girl who intoxicated the main character, the artist announced on a social network a month ago, and since then fans of his work have been looking forward to the premiere.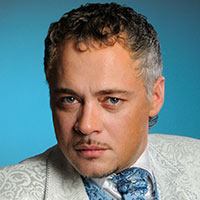 "Zumrud Musieva wrote it," says the performer, "the song is sincere, interesting, but in what style it is better to present it, we thought for a long time. Therefore, the work was delayed. We tried several directions, in the end we chose the variety stage, and I'm sure - it was right!
Dedicated to all lovely ladies whose character is not sugar! We love, respect and value them. After all, such women do not allow us to relax.
I really hope that the track will go off with a bang. Enjoy listening to everyone! "
Lyrics of Aidamir Eldarov's song "Character is not sugar"
But my friends warned me that she would torment me
I told them then that she could not resist
Love girls like me ...
I thought I would immediately dissolve it
I counted on charisma then
But she didn't care: in a car, I was dressed in what
She said to all requests - come on later
Character is not sugar, not sugar she has
Everything has answers and opinions.
Character is not sugar, not sugar she has
But arms reach out to hug only her
Now I don't understand myself at all
I walk woozy
What did she do, I wonder
What I can't think of her
Friends are already joking
What I wanted to fall in love, but I fell in love
But somehow I don't care, my mood, it only depends on her
Character is not sugar, not sugar she has
Everything has answers and opinions.
Character is not sugar, not sugar she has
But arms reach out to hug only her
Character is not sugar, not sugar she has
Everything has answers and opinions.
Character is not sugar, not sugar she has
But arms reach out to hug only her