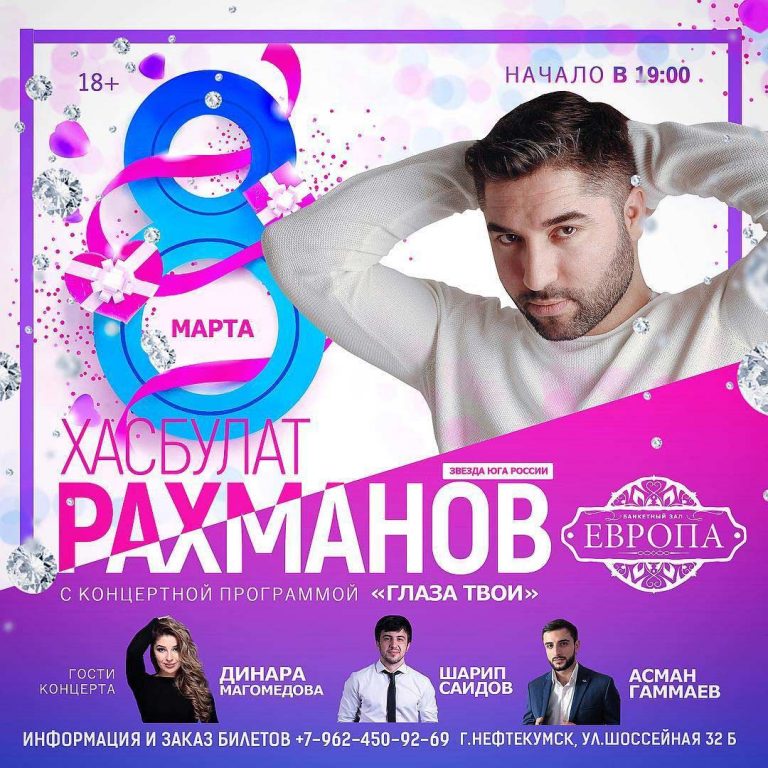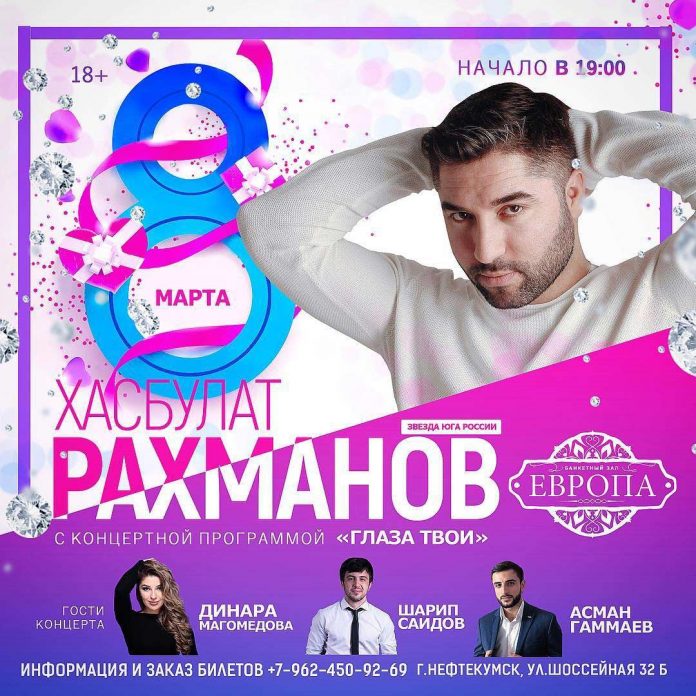 8 Martha Khasbulat Rakhmanov will congratulate the residents of Neftekumsk with a concert
8 in March residents and guests of the city of Neftekumsk will have a pleasant meeting with a popular artist. Hasbulat Rakhmanov! The singer will perform in the "Europe" banquet hall with a solo program "Your eyes".
Посмотреть эту публикацию в Instagram
The ticket to the concert of the artist will be a pleasant gift for beautiful ladies on this festive evening! The audience will also meet with Asman Gammayev,
Sharip Saidov and Dinara Magomedova.
Watch the video clip of Khasbulat Rakhmanov for the song "Your eyes"
Ask questions and book places at the Khasbulat Rakhmanov concert by phone +7 962 450-9269
We also suggest that you enjoy the most popular songs of Khasbulat Rakhmanov on the Yandex.Music portal: