Good news for those who are tired of the phone's standard beeps!
The leading Russian mobile operator Megafon, together with the music publisher Zvuk-M, has launched a new IVR section of the Replace Beep service.
This means that MegaFon subscribers can now easily track all the best songs of the huge Caucasus in one place, which facilitates the search and saves time!
The new section is called "Caucasian Hits."
Now replacing a ringtone for a beep with bright Caucasian songs has become even easier! To get to the section, you need to call 0770 (the call is free), go to the "Catalog of tunes and jokes" section and select the "Caucasian Hits" section.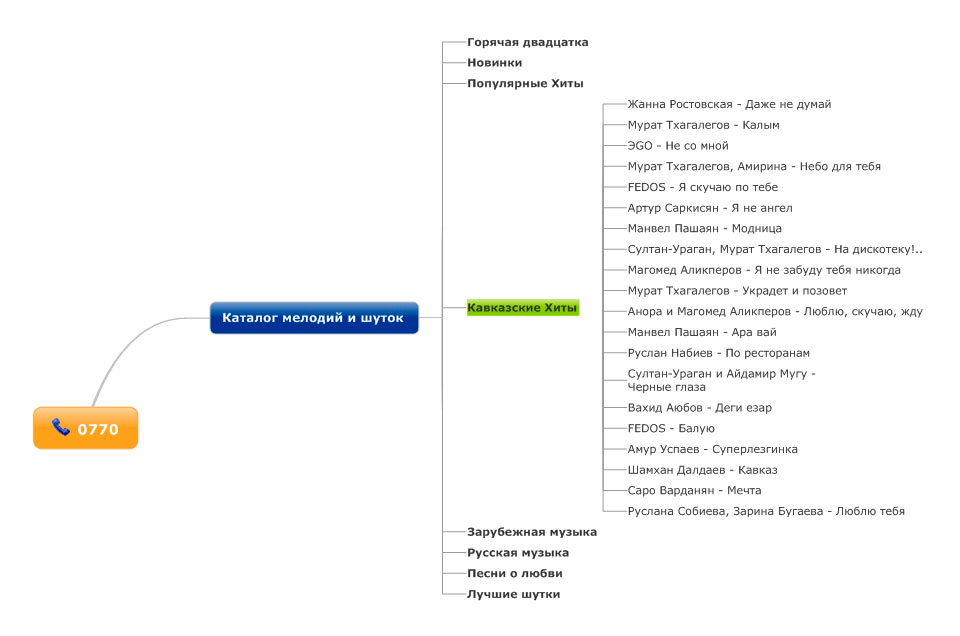 The list of ringtones currently contains: Murat Tkhagalegov "Steals and Calls", Arthur Sargsyan "I am not an angel", Sultan-Hurricane and Murat Tkhagalegov "At the disco! ..", Anora and Magomed Alikperov "I love, miss, wait," Ruslan Nabiev "On restaurants", Sultan-Hurricane and Aydamir Mugu "Black eyes", FEDOS "Baluy", Shamkhan Daldaev "Caucasus", Saro Vardanyan "Dream" and many others.
Choose any of the proposed tunes and stay tuned! "Zvuk-M" and "Megaphone" will surely offer you a ringtone to your liking!
Activation / deactivation of the service "Change the dial tone": free of charge.
Subscription fee for the service: 2,50 rub. per day with VAT.