The artist presented a new author's track and a snippet for it
Meet the new single by Yona - "Broke the Boy's Heart", as well as the video for this song!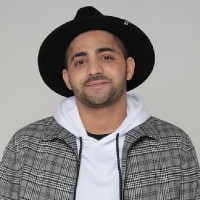 "Joy and disappointment, devotion and betrayal come into the life of every person. But you should not always trust your feelings, because the Creator will put everything in its place. And when you have been betrayed, remember that God gave you the opportunity to meet another person who truly loves you, who will appreciate and cherish your feelings. Be glad that another, albeit unpleasant, but experience has appeared in the piggy bank of your relationship. I know and believe that this composition will enable many to sort out their relationships. Remember and forgive those who have not yet been forgiven, "says the performer.
Listen to the track "Broke the Boy's Heart" on streaming sites and on our website.
Lyrics of Yona "Broke the Boy's Heart"
I won't think about you anymore
I will not be in this vanity
I will close the door that has always been for you
Open day and night my dear
Your words are empty, I did not expect
You told me that I am your ideal
Played two games, I wasn't the hero
I let go - I don't need one like that
But you left leaving a trace
I took my heart with me
And I understood everything not a fool
It was all just like that
Played the game
Broke a kid's heart
But you left leaving a trace
I took my heart with me
And I understood everything not a fool
It was all just like that
Played the game
Broke a kid's heart
I know it will be difficult to find peace
For that I realized that you were playing with me
I will forget all the words that you said
I will give you the last flowers
I will open again the world of smiles for myself
And in this world there will be a new moon
But how can you forget your green eyes
In which my soul sang and lived
But you left leaving a trace
I took my heart with me
And I understood everything not a fool
It was all just like that
Played the game
Broke a kid's heart
But you left leaving a trace
I took my heart with me
And I understood everything not a fool
It was all just like that
Played the game
Broke a kid's heart