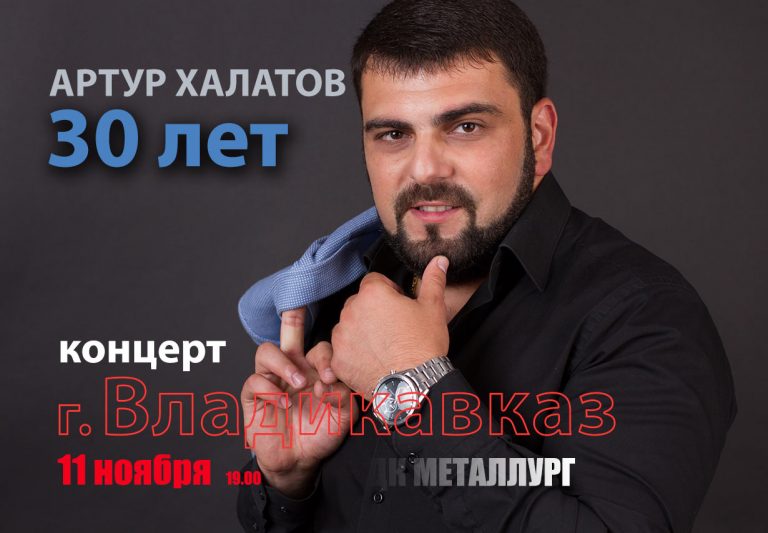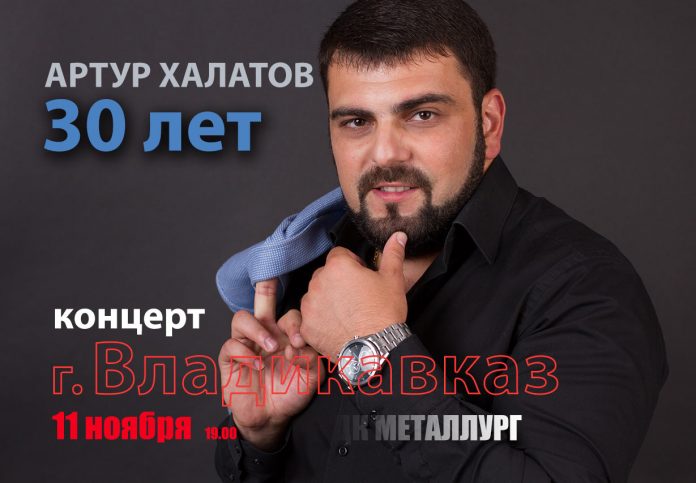 Arthur Khalatov is preparing a special surprise for his fans for his 30 anniversary - a grandiose concert in Vladikavkaz.
Among the long-loved hits, several new songs will be sounded this evening. The premiere of the video "Inimitable" is also expected. In addition, the artist promises a lot of interesting things: "I don't want to reveal all the secrets, even if it will be a pleasant surprise for my guests, but those who have already visited my recitals know very well that the audience will always have an unforgettable show!" Arthur.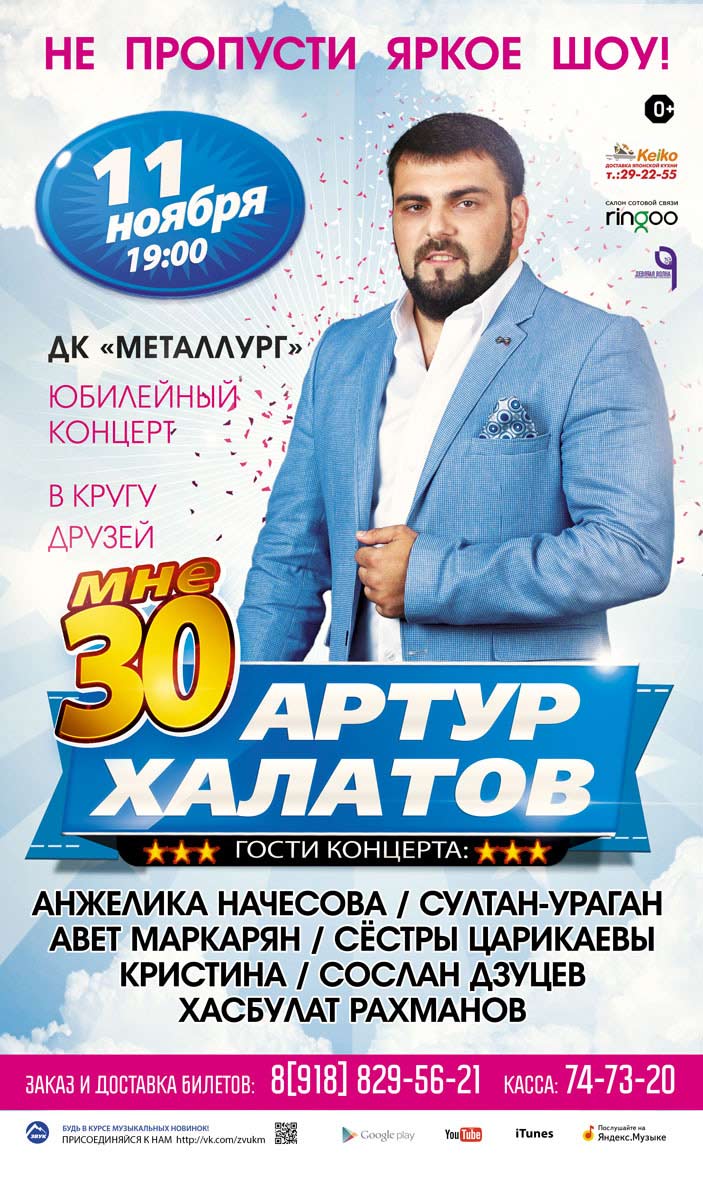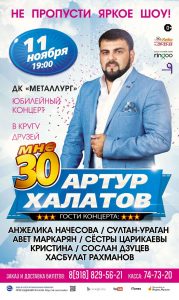 Dressing gowns is serious about his 30 years. He considers family happiness - a wife and two sons, as well as professional success, as his main achievements, because his name is known not only in the Caucasus, but also far beyond its borders: "I am happy and proud that my songs sound, they love, they sing in karaoke . Fans write and call me. All this means that I was able to reach out to people's hearts. This is the most important thing ... ", the artist says.
Do not miss the jubilee concert of Arthur Khalatov, which will be held on November 11 in the Metallurg recreation center!