The single and video clip "Moscow, Moscow" of the Bojgua family was released
Today a beautiful jazz composition performed by Bojgua family - "Moscow, Moscow", which is available for listening and downloading on all major music services, including: iTunes, Google play, Apple music, Beeline Music, Yandex.Music, as well as in the BOOM application (for users of Vkontakte social networks and Odnoklassniki). Also on the YouTube channel "Zvuk-M" a video for this track has appeared, which you can watch right now.
Listen and download the song of the Bojgua family "Moscow, Moscow"
The song "Moscow, Moscow" was born from a melody written by Teimuraz Bojgua. In the process of arranging, the music acquired a new sound, which was presented to her by singing a band of Cuban musicians. Then the musical family thought about the topic of the future project ...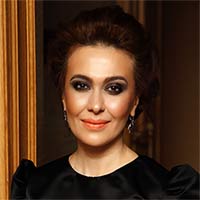 Eliza Bojgua: "The melody was so beautiful, painted with amazing jazz elements, that we decided to dedicate the new composition to the beautiful city in which we live. Our children were born here. Our friends live here, with whom we have traveled a certain path in twenty-seven years: they were with us near and in happy and in the most difficult times. And through the prism of this friendship, we see the beauty of Moscow. After all, the capital is the people who inhabit it, and we are grateful for our lives and destinies. Of course. It should be noted that the architecture of Moscow is very beautiful, historically rich, but all this would not have made such a difference if it were not for the friends who live in this city. "
Watch the video "Moscow, Moscow"
How the video "Moscow, Moscow" was filmed. Details
Having dedicated the song to close people, the artists did not stop there. Vaso Bojgua insisted on shooting the video, where it was decided to invite family friends. Yes, only the summer in 2017 was rainy, and therefore the shooting process had to be delayed until the very last day ...
Eliza Bojgua: "On August 31, the sun suddenly looked out! We urgently started calling friends, getting ready to shoot. Despite the fact that it was a holiday time, those who could, responded and came to participate. Of course, only one percent of all our friends got into the frame, but they were close and very expensive people. We did not hire a professional crowd, although many later criticized this moment in the video, it was more important for us to collect on the video of dear people, thanks to whom this song appeared. It is very pleasant that friends are with us in the video.
We rented a liner and had to shoot in 4 hours. So, they flew surprisingly fast! Operator and director Ilya Pugachev did his best, for which many thanks to him! An important task was to manage to shoot footage against the background of the main attractions of the capital, including such cultural centers as the International House of Music, VGIK, the State Variety Theater and others. Against the background of these locations, our family was conceptually a kind of symbolism of all mankind. We sang to Moscow, meaning everything that is dear to each of us: home, family, loved ones, important human qualities. Until now, when meeting with friends, we often hear: "We do not remember anything with such enthusiasm as those 4 hours that rushed by like 4 minutes. I would like to repeat this day again! " Of course, we are very pleased to hear this, and we are happy that the result was also excellent! "