As we already said, she managed shoot a clip in St. Tropez, and now with his family enjoying his vacation in Paris. True, it's still impossible to get away from work. The singer is constantly finding new projects.
"As they say, I thought, I'll rest, but I can't sit still," says the artist, "I do not miss the moments and invent something: either a video shoot, or a new photo shoot. Although this time I traveled from the heart! We got a real tour: from Germany we came to Paris to show this city to our cousin, then again we fly to Germany, then to Moscow, and then to Ossetia. "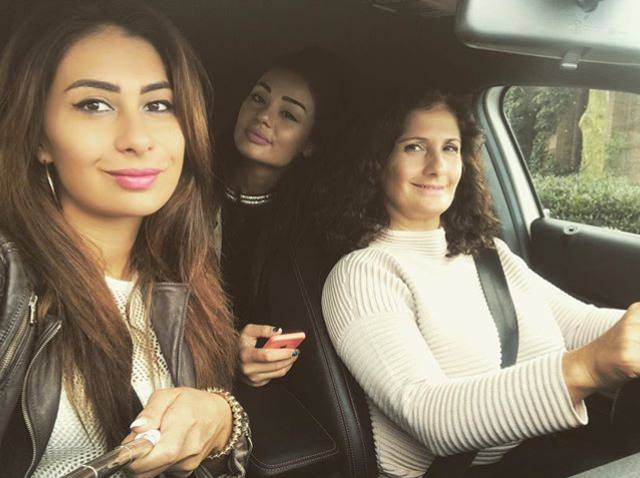 Of course, her favorite place on the travel list for Zarina is Paris, which she has visited for the 4 for the first time. Why favorite? Yes, because it is this city that she chooses with her heart:
"I really like the French style! Therefore, probably, I like to come here. The city is very beautiful! Its amazing architecture, atmosphere ... Just go and the eye rejoices! Here is where to go, what to learn, something useful to learn. In addition, I love Paris and for the lifestyle. Everything is harmonious here. For example, on Sunday evening, the townspeople go to bed early to rest before the working week, and spend their leisure time not in front of the TV, but with the family in cozy cafes. There are a lot of them here, and they are all filled with people who relax, dine, communicate. They are some carefree!
The French are very educated, gallant. Women, even those who are already aged, are watching their posture and figure. Impeccable taste is felt in the choice of clothes and perfume. "
Inspired by France, Zarina will soon return to her native Ossetia, where she will work on a new video, shot in St. Tropez. We are looking forward to the magic video for the song "Sister", which, according to plans for today, should be released this fall.
Photos
Zarina Bugaeva about her love for Paris ...