New song Zhanna Musaeva "Only you" is a beautiful confession of tender feelings addressed by a happy girl to her lover. The track was written by author and composer Maxim Temirsultanov.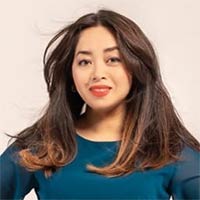 "These are precisely the words that any man is pleased to hear and which so often we women keep in our hearts. It's easier to sing about love than to say.
I hope that in the life of each of my listeners there is a person to whom she could devote this song, "the singer comments.
It became known that after the release of this track, the artist will soon present another lyrical composition, but in the Nogai language. From today, you can listen to Zhanna Musaeva's novelty "Only You" on digital music venues and on our website.
Listen and download Zhanna Musaeva's song "Only You"
Lyrics of Zhanna Musaeva "Only you"
Only you are in my heart
My poems about you
I'll make you happy
From sunset to dawn
We will be together, you and I
Feelings you protect my loving
Only you - gave me a world of love
Only you are my wings and dreams
Only you - sent to me by fate only you
Only you - gave me a world of love
Only you are my wings and dreams
Only you - sent to me by fate only you
I will walk with you a hundred roads
My beloved dear
Hold me tight by the hand
There is only peace in my soul
If you're near me
It seems like mirages
Only you - gave me a world of love
Only you are my wings and dreams
Only you - sent to me by fate only you
Only you - gave me a world of love
Only you are my wings and dreams
Only you - sent to me by fate only you
Only you - gave me a world of love
Only you are my wings and dreams
Only you - sent to me by fate only you
Only you - gave me a world of love
Only you are my wings and dreams
Only you - sent to me by fate only you