The premiere of the new single of the singer Azhay Abakarova @azhay__abakarova - "The Earer." A cheerful, dance composition to the words of Svetlana Hasanova tells the story of a glamorous woman of fashion and a simple guy in all senses, not sparkling with taste or manners, but nonetheless hoping for the attention of a beautiful woman ...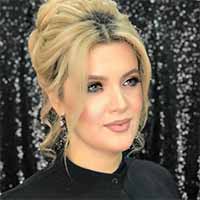 "I walked down the street once and watched such a picture, as the whole of" Bombite "tried to" shoot "the simplicity sticking to it," says Azhay, "this is funny and sad at the same time. But it is precisely this case that prompted the idea to sing about it, because the topic is relevant. Of course, we exaggerated her a little, but we got such a comic song, the characters of which make us smile. "
So, for all those who are familiar with the "glamor fashion laws" and those who are not looking for easy ways - the new composition Azhay Abakarova - "Ukhazher" is already available for listening and downloading!
Listen and download the song Azhay Abakarova "Ukazher"