Islam Dzhambekov's song "The lights go out in the city"
Today, a digital novelty has appeared on digital platforms from Islam Jambekov - a lyric track called "The lights go out in the city."
Listen and download the song of Islam Dzhambekov "The lights go out in the city"
The author of the words is the performer himself. He says that the composition was born spontaneously: immersed in his own memories and emotions, Islam wrote poems in literally 20 minutes. This led to the birth of a full-fledged track, which was later recorded in the recording studio "RR PROJECT", together with Ruslan Abdokov.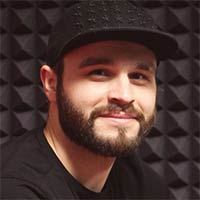 "I just decided to realize my personal emotions, to present them in an unusual musical style. So, however banal it may sound, love was the motivator. At that moment I experienced very sincere and bright feelings. But in the end, this song became a kind of life lesson for me, recalling what I wanted to say to the audience: you need to value your relationship and appreciate what we have today and at the moment. In order not to regret the loss of love. Our life is a continuous struggle: for love, for happiness, for a bright and good future under the sun. Our world today is not so bright and friendly, but, despite all these hardships, you need to go forward, overcoming all these thorny and, sometimes, not simple life moments ... I wish everyone happiness, well-being and mutual understanding! "Islam says.