"Baby i love you." Love story
A melodious composition in the Turkish style was presented today by a popular artist Zamin Amur @zamin_amur. "Baby i love you" is not a simple declaration of love, but a story of a painful breakup, which is based on a real incident that happened with two loving people.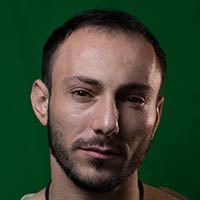 "Life events often inspire me to write songs in which human experiences revive. So a year ago I wrote the song "Baby i love you", where the girl's words "baby, I love you" became a refrain, and the story with her lover became the plot of the single.
Today I am pleased to tell this story to the audience and at the same time remind them that only when you experience real feelings do you become love yourself - that is, you dissolve in it. And even if a person leaves, you still love him. Love should not have pain; it is manifested only by egoists. If it hurts, then you didn't really love. You wanted to be loved and not to leave you.
Of course, sadness covers you, others become uninteresting to you and you do not see anyone next to you. This sadness is expressed in the lines: "I can't separate the thread between us, but it's even harder to reconnect ...". That is, it makes no sense to let go of sadness and to remain.
And only experiencing real feelings, you can let go, wish success, and your heart will be easy and simple. Because the most important thing is to know that everything is fine with him. This is what my new track is about, "comments Zamin Amur.
Listen and download the single "Baby i love you" is already possible on all digital platforms and on our website.
Listen and download Zamin Amur's song "Baby i love you"