Old New Year with Caucasian Stars
Of course, the meeting of the New Year at home, in the circle of loved ones - one of the warmest family traditions. But there is another tradition that we gladly support from year to year - to celebrate the New Year again, but in the old calendar style. This holiday can be celebrated in a noisy company of good friends, in an equally pleasant place, with good music!
This is the opportunity that fans of Caucasian pop stars will get - especially for them several festive music concerts are organized.
January 13 2019 of the year in Chegem will be a performance of Aslan Tkhakumachev
January 13 will be held in the city of Chegem Aslana Thakumachev. Before the guests will also perform: Azamat Bekov, Aslan Mamiev and others. Help by phone: 8-960-423-37-66.
13 January 2019, the concert "Scarlet Sails" will be held in Makhachkala
On the same day, a concert "Scarlet Sails" in Makhachkala. It will be attended by: Khasbulat Rakhmanov, Zarina Tilidze, Irina Alishikhova and other artists. Oriental dances, a non-stop disco and various surprises await guests. For more details, call: 93-50-70.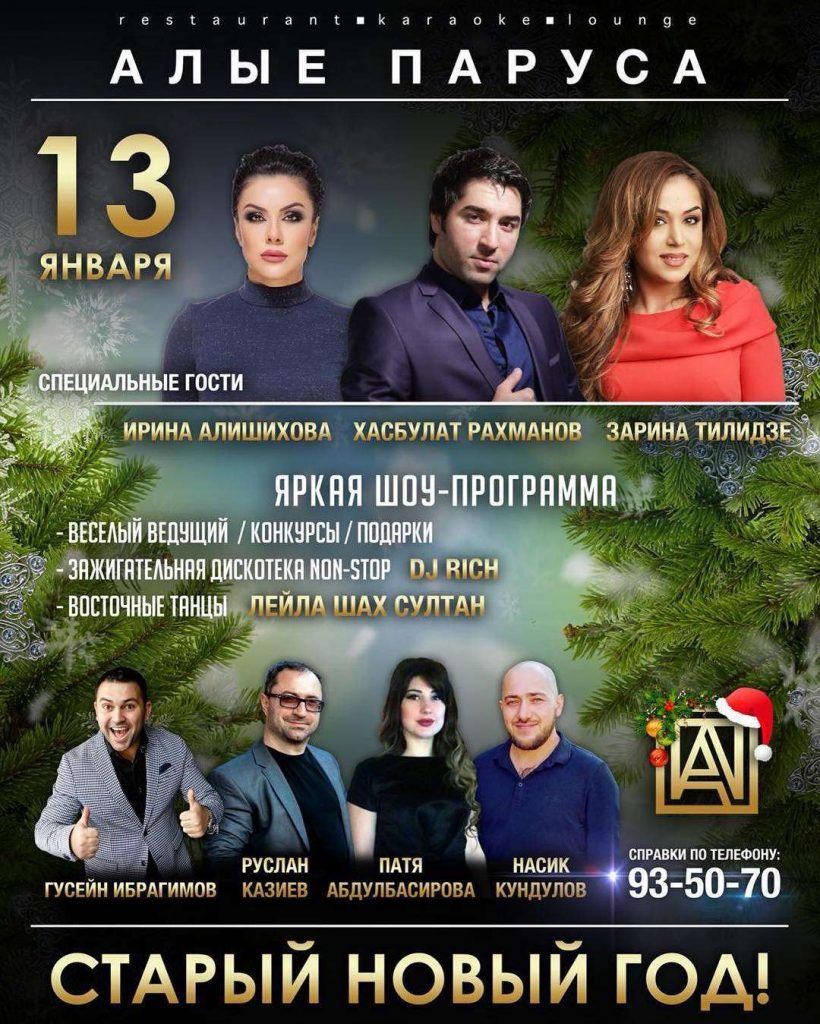 13 January 2019 of the Year in Nalchik will host the concert "Old New Year"
13 January in Nalchik will host a concert called "Old New Year." For the guests of the evening will perform a popular singer Azamat Tsavkilov and other famous artists. Spectators are waiting for funny jokes and good mood! Order tickets by phone: 8-962-652-82-88.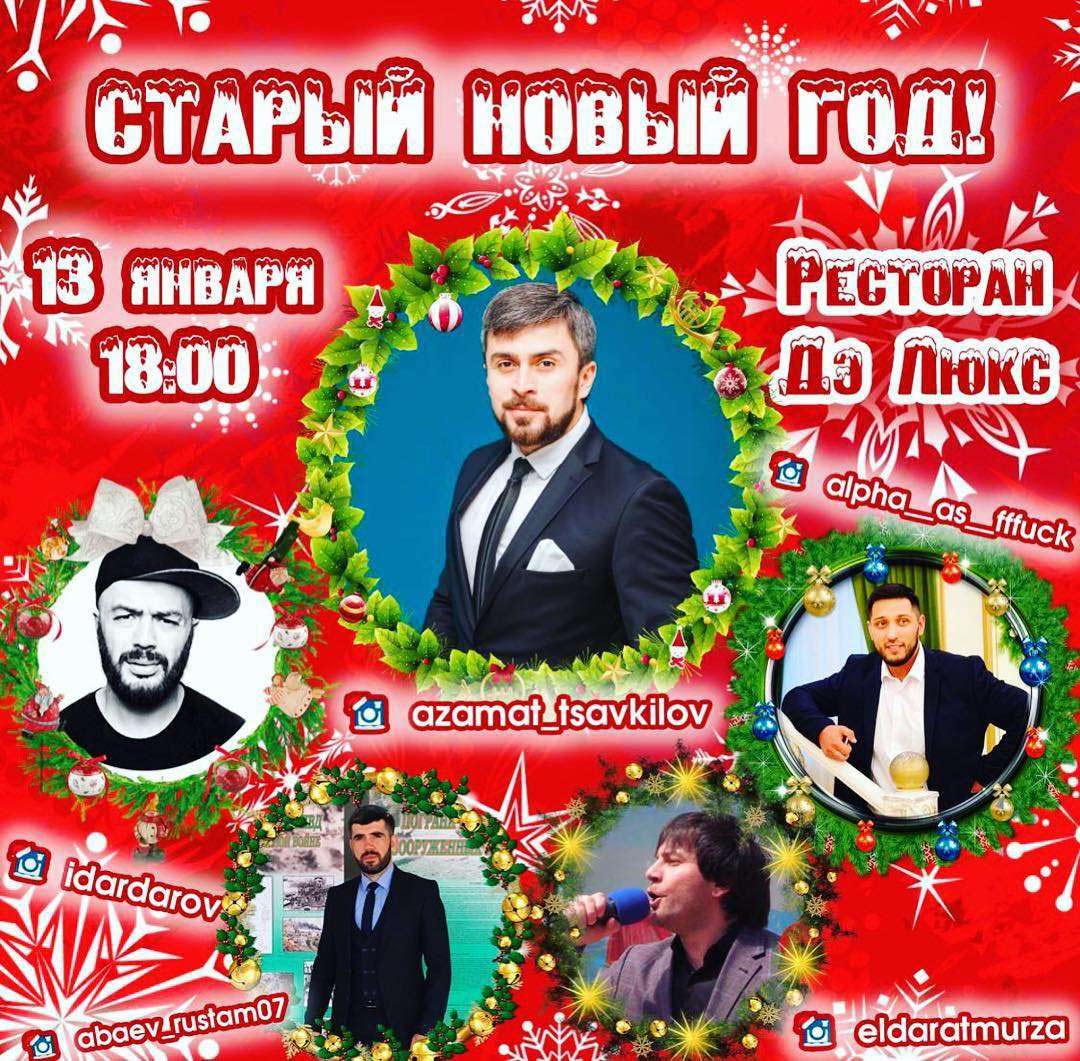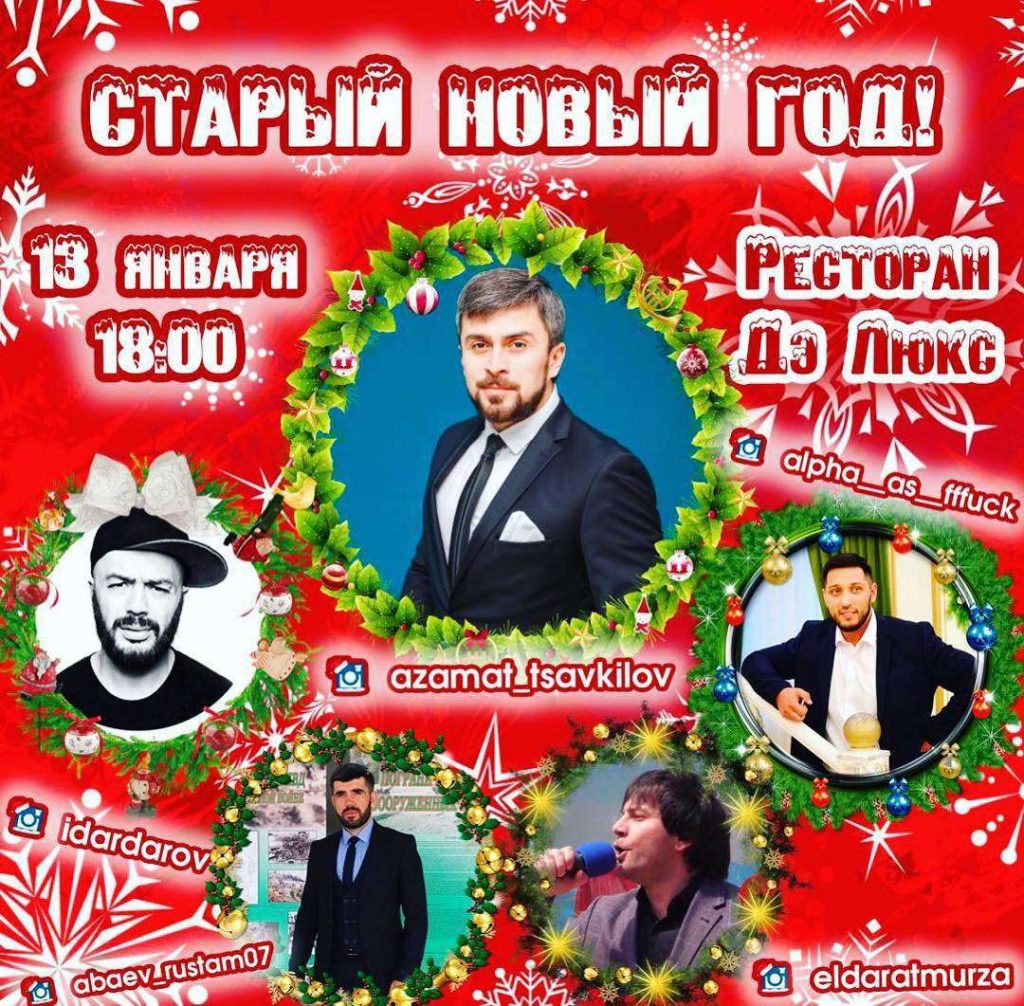 We wish you happy holidays and a happy old New Year!