The first joint album presented Eliza and Teimuraz Bojgua
Today the first album of popular Georgian performers - spouses was released. Bojgua. A collection of 14 songs in Russian and Georgian artists called "Let there be a holiday!".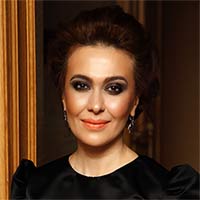 "We are often invited to perform at holidays," says Eliza, "and we always become participants in weddings, anniversaries, birth and baptism of children, almost all holidays that only exist! And our family is an accomplice of these joyous events, thanks to the music, our songs. Therefore, we have chosen such a name for our album. I wish that all the events were always enchanting and the mood among people who listen to our album was also bright and fun! Let there be a holiday, let it be positive! ".
Listen and download Eliza and Teimuraz Bojgua's album "Let there be a holiday!"
Family Bojgua: "We meet every day with gratitude"
About how to make life brighter even in ordinary everyday life, the Bojgua family knows firsthand. In the team where four creative people live, every day is filled with positive:
Eliza: "I believe that the day that has bloomed for us is already a holiday! You are alive and well - this is a holiday! Go through life, write music, sing, do your favorite things. For example, I always plan and cook with pleasure a good breakfast or a good dinner for my family. This is also happiness, this is also a holiday! "
Taimuraz: "When you have already lived for a sufficient time and have been through a lot, positive in your family and a good mood are wonderful. Of course, anything can happen, we, like all ordinary people, love to make some noise (laughs). There are creative disputes and life moments, but we always make a positive noise! ​​"
The album Bojgua "Let there be a holiday!" Includes songs released over the past 15 years. All of them are united by one idea: life is a gift that should be appreciated, meeting it every day with gratitude, giving love and good mood to loved ones.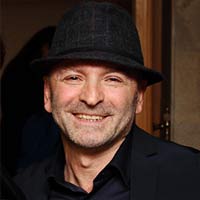 "All tracks from the album are mainly devoted to our friends, representatives of different nations," says Taimuraz, "some songs even have their own characters. Being in the metropolis, in the center of the country, and indeed on the planet, we constantly see around so many interesting, good people who go along with us through life ... We appreciate this very much and emphasize our love and respect for them and their peoples with songs . There are songs for friends of Jews, songs for friends of Armenians, love songs in Georgian. All these tracks are my children. Among the author's compositions, I can single out "Divli-divli" - this is a song about friendship. She is deep, philosophical. We wrote it together with my friend Shota Ugrekhelidze, who, unfortunately, is no longer with us. But he was a bright person, a true Georgian, who loved and appreciated the merits of the national feast, friendship and respect. "
It so happened that the release of the album "Let there be a holiday!" Coincided with a charity concert in Moscow, at which Taimuraz and Eliza are performing today. Probably, this is not accidental, because artists are always happy to share a part of their soul with the audience, they try not to leave anyone without attention.
"Life is not easy, and if our songs help the audience to find a positive state of mind and have fun, inspire us to sing along, it will certainly be cool! And to those who want to sing with us, we are always ready to come to light together! We wish love and happiness to all, your parents and children. May there always be a holiday in your life! "Summed up Taimuraz.