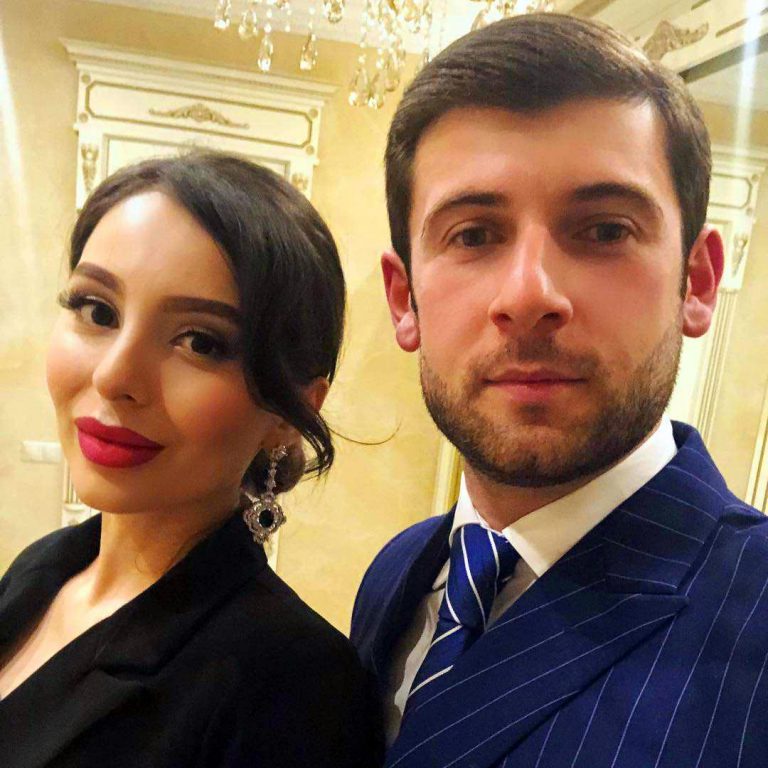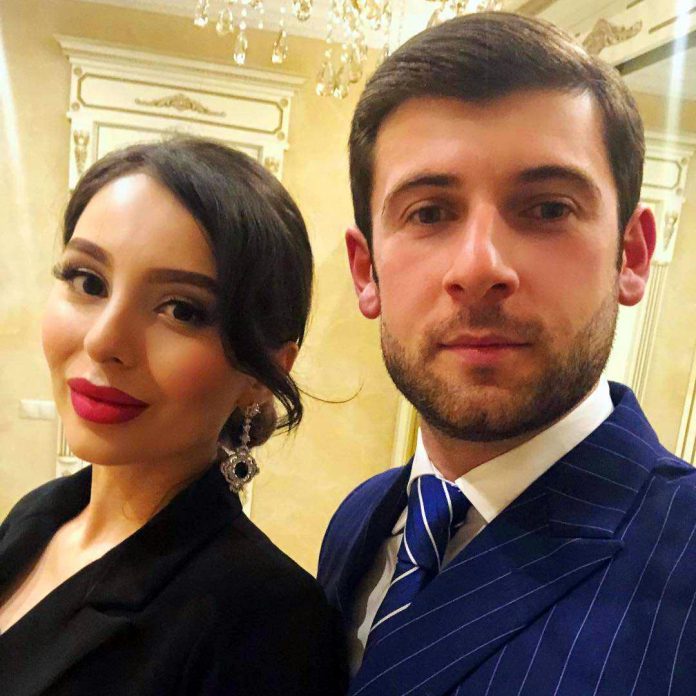 Azamat Bishtov and Fatima Dzibova will present a new song
Popular Caucasian Performers Azamat Bishtov и Fatima Dzibova (Bishtov) are working on a new project - the couple decided to record another joint song that will be released on February 14, at Bishtov's solo concert.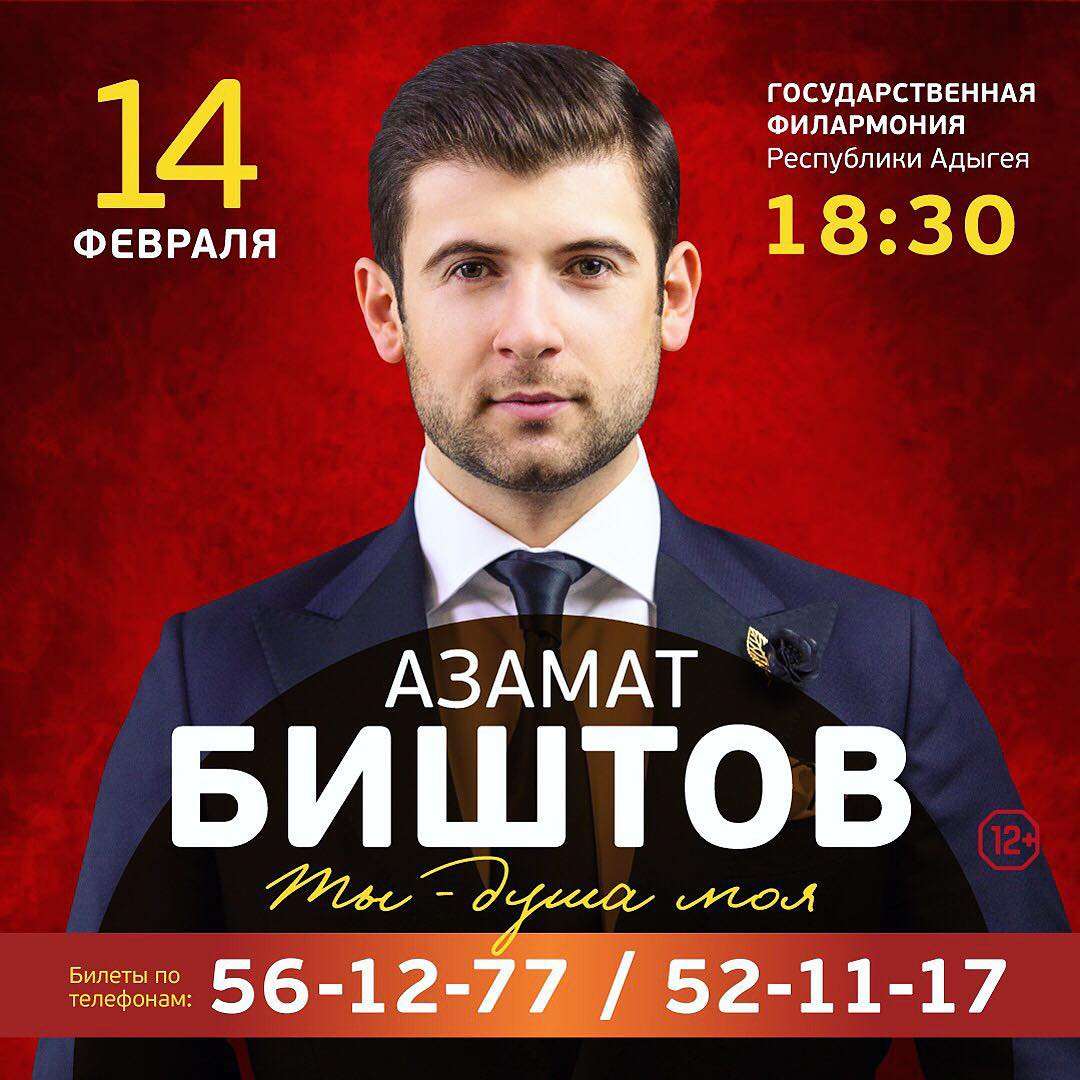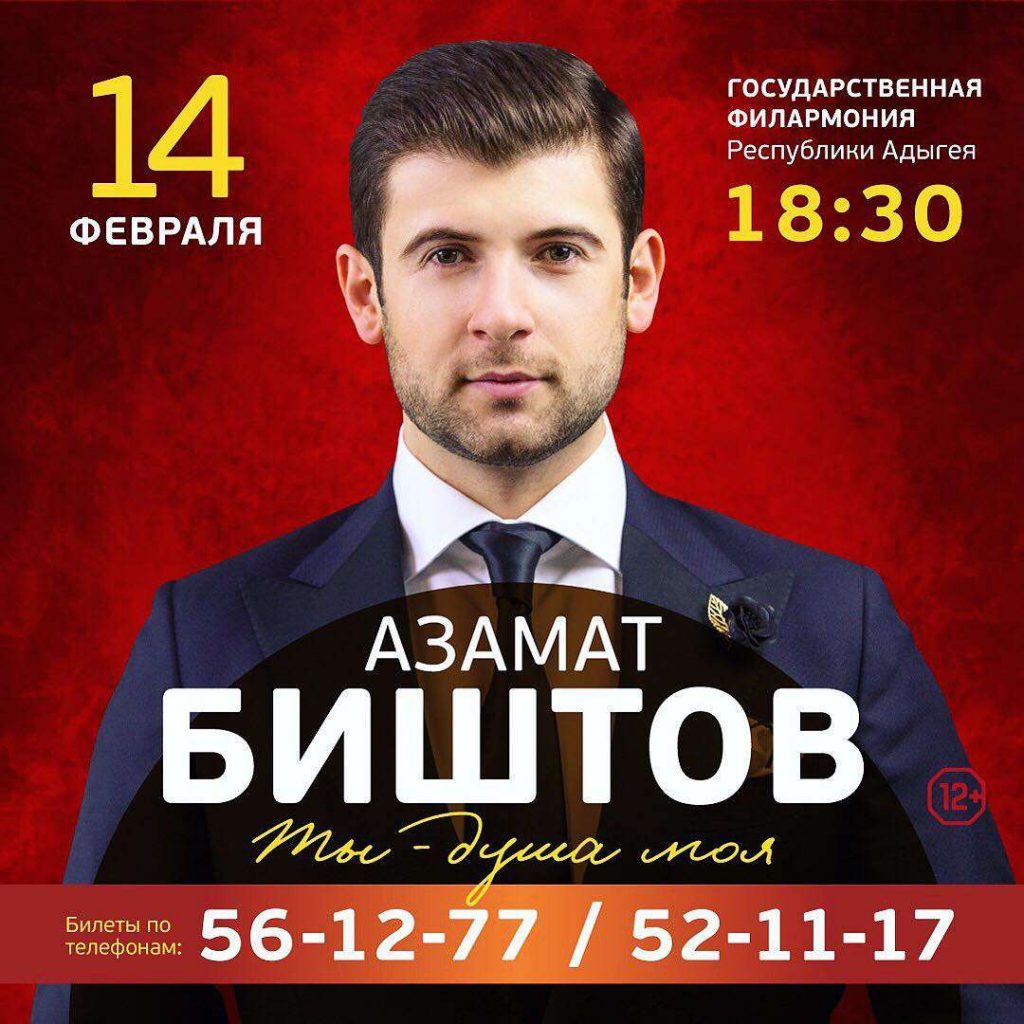 The event will be held in the State Philharmonic of the Republic of Adygea, where the artist will present a new concert program - "You are my soul". Guests of the evening are waiting for the latest music news and choreography. At the moment, rehearsal and preparation for the performance is in full swing.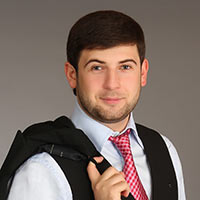 "I always want to surprise and please the public. We also have such fans who do not miss a single concert, "comments Azamat," it's the audience's love that inspires the creative movement. I look forward to our meeting, friends! All happiness, love, good luck and all the best! See you at the concert! "
The event starts at 18.30. Order tickets by phone: 56-12-77, 52-11-17