The premiere of the video "Eyes-Heaven"
On the day of 125 anniversary of the birth of the great Russian poet Vladimir Mayakovsky, the dynamic and bright duet of Sultan-Hurricane and Deniza Hekilayeva presents a joint track, written by Sultan on poems of his beloved poet.
The composition, called "Eyes-Heaven," was based on the lines from the Mayakovsky poem "Good!" In October, which, according to Hurricane, was meant to show the general "other" Mayakovsky ...
Listen and download the song "Eyes-Heaven"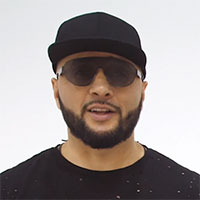 "This is one of the most controversial, but definitely one of my favorite poets. I strongly recommend re-reading it and rediscovering the wrong Mayakovsky, whom we learned in school, and the other - the one that is surprisingly very modern and relevant now. Especially his lyrics. It is completely different: it explains the words about love and other manifestations of human emotions in a different way and conveys to the reader. It feels like these are thoughts from the torn wounds of his chest, and this, of course, cannot but touch ... ", the performer comments.
One of the secrets of the "hurricane" of the new track is the successful combination of Sultan's talent with outstanding vocal and artistry of the super-finalist of the television project Voice. Children-4 "Deniza Hekilaeva. When asked why she is the one, the singer answers: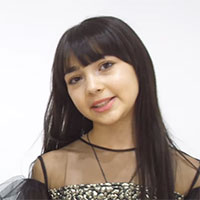 "Deniz is a wonderful, talented girl. Of course, she has a great future, because she is a serious vocalist, despite her young age, her performing skills are at a high level. Of course, there is always something to strive for and where to go, but, nevertheless, it will give odds to many Russian performers! Therefore, I am happy and proud that we have fulfilled my dream with her - we recorded this song, shot a video and present it to the public today! "
The premiere of the track coincided with the release of the aforementioned clip, which was filmed by director Zalim Bisher. Here, the Sultan also decided to show imagination and invited to play in the video of the kids:
"We gathered our little actors who tried very hard and sang along with pleasure. They are all so funny, funny! And we have a carrot in the video, because the text contains words about it ... In general, see for yourself! We really hope that you will enjoy our new project! ", Says the artist.
You can watch the clip "Eyes-Heaven" right now on the YouTube channel of the music publishing house "Zvuk-M", and listen to and download the new track - on all digital platforms!