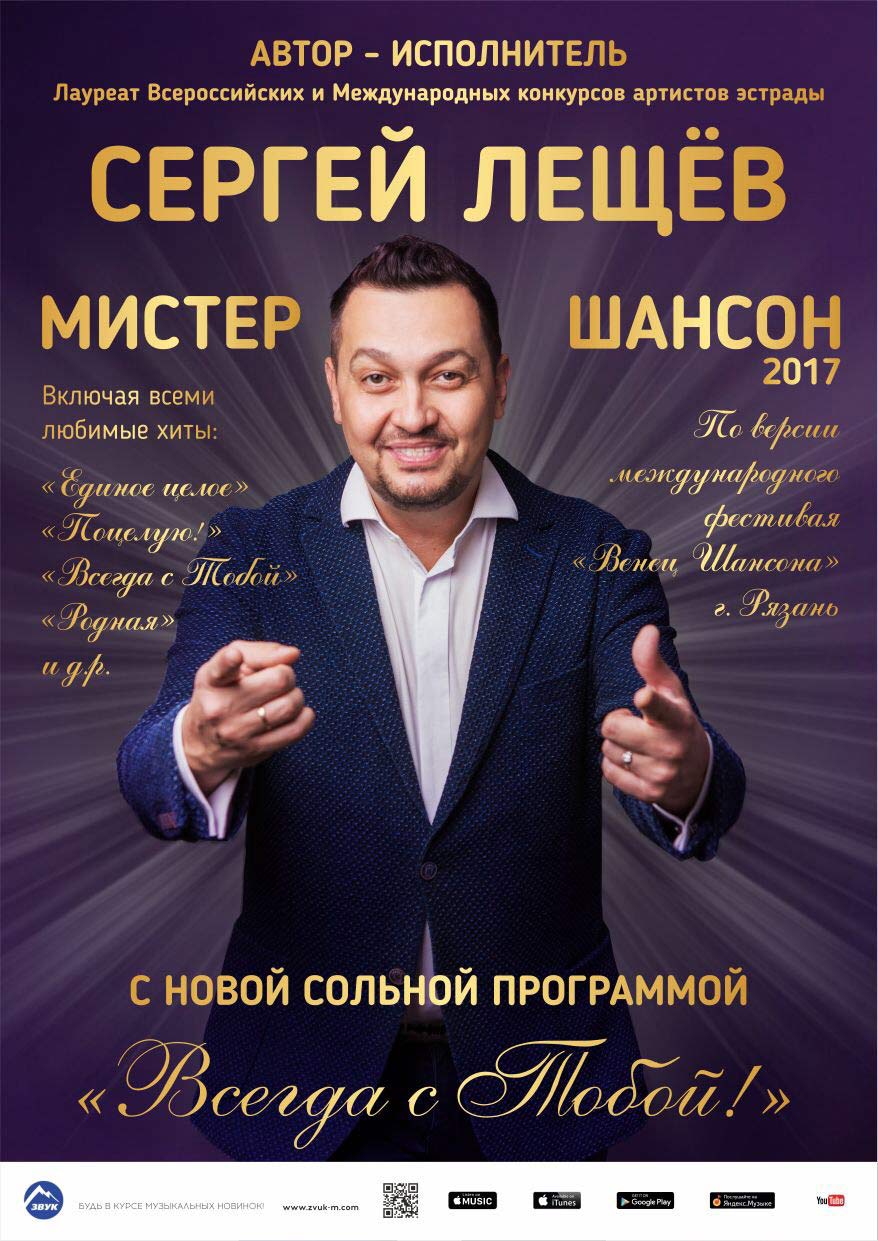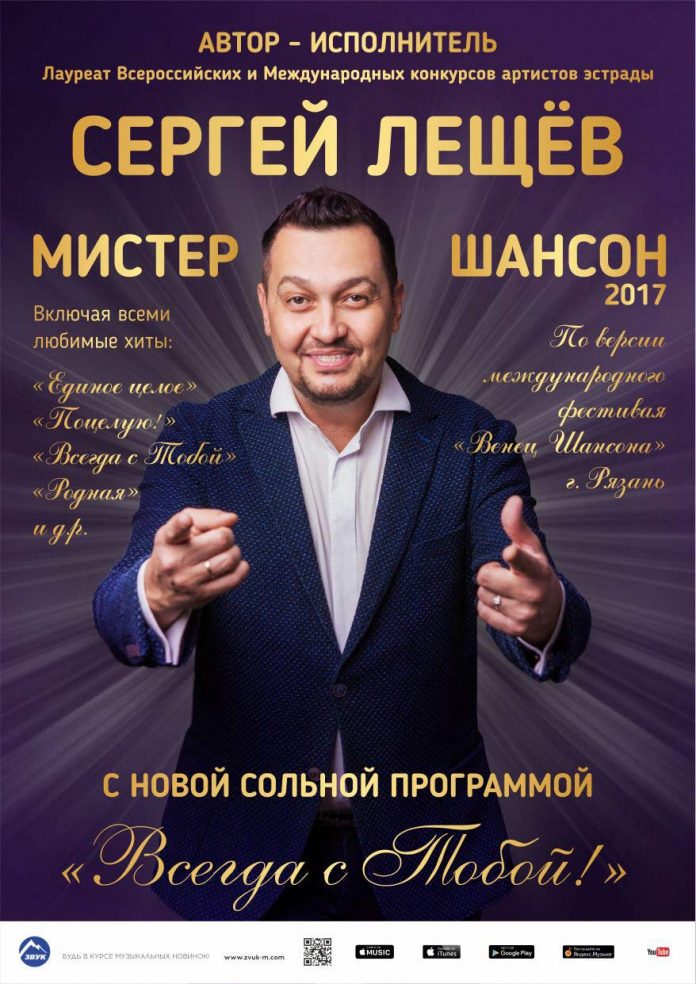 Famous author and performer Sergey Leshchev goes to a concert tour with a new musical program called "Always with you." It will begin in the resort town of Yessentuki on December 6.
In addition to well-known and beloved songs, this evening will feature new songs, such as "Positive" and "New Life".
"I want to make an exemplary concert in all senses," Sergey commented, "it will be a rich, high-quality material, both vocal and choreographic, with me and the ballet dancers performing on stage. Viewers can also enjoy the melodies played on one of the finest instruments of jazz music - the saxophone. I'll bring with me a mega-cool sound, and Moscow sound engineer Roman Kane will work at the console. In general, the sea of ​​impressions and positive, which will long remain in the hearts of my listeners, I guarantee! "
A concert will be held in Essentuki on December 6 and will be held in the concert hall of the Metallurg sanatorium. Start in 19.30.