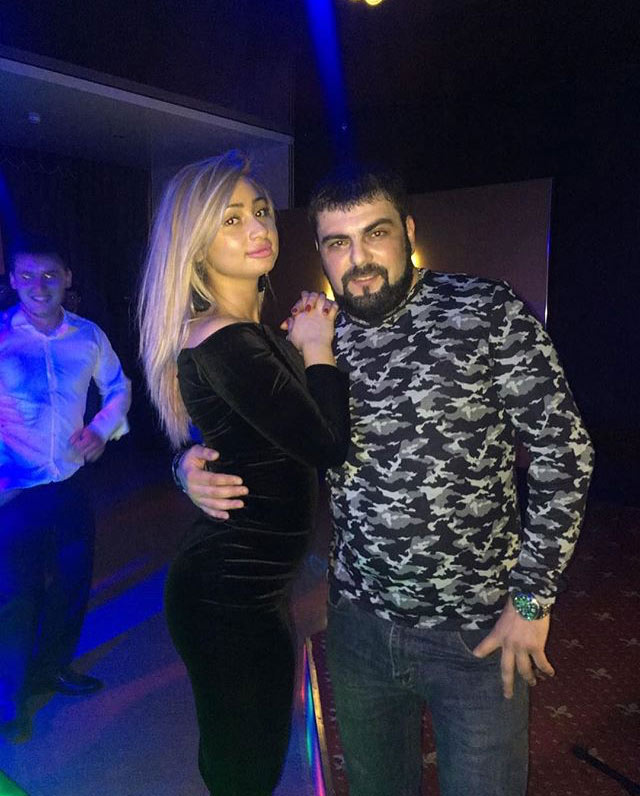 Do not have time to play rumors after the appearance on the network photos Artur Khalatova in an embrace with an unknown beauty, as an actor again gave ill-wishers grounds for gossip. The reason for this was a new photo with a girl that she put on her page on Instagram. At first glance, this is a completely ordinary photo of a fan with an idol, but, nevertheless, the publication caused a lot of gossip.
Angry comments on the network, such as "a married man is constantly having fun in the company of various attractive girls" came to Arthur's wife. Accustomed to the popularity of her husband, she tries not to pay attention to the hype, which easily rises from scratch, but, nevertheless, the last scandal was the reason for a serious quarrel between spouses.
As it turned out, this photo was taken after the singer's concert in Vladikavkaz, in one of the restaurants where he was relaxing with friends. Having learned the artist, the fans asked him to sing, and then capture the meeting on the photo. The situation seemed to be standard, but the rumors that the meeting with the fans did not end there did not subside. Although the artist himself denies everything: "Well, what can I do when beautiful girls come up, hug on all sides and make a sharp picture? Then they say "sorry, did not work, can I?". You begin to change the position, and then the hand itself does not fall there. Someone hugged warmer than they should, and after such pictures gossip is born! My wife, of course, was very jealous of this publication. Moreover, her close "friends" are still awake and eager to share their "experiences" with her. Now I'm thinking about how best to be photographed? Can I get a selfie stick? ", - dressing gowns jokes.
As if there was not, and the reputation of the artist, as a faithful family man, is constantly subjected to similar tests. But he tries to pay less attention to this, because photographs of this kind are an integral part of his profession and, no matter how cool, a public person always shares his soul parts with admirers of his work with an open heart.