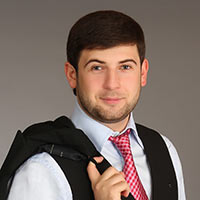 Name: Bishtov Azamat Shatbievich
Date of Birth: 5th of December 1991
Place of Birth: Maykop
Ranks: Honored Artist of KCR, Honored KBR, Honored Artist of the Republic of Adygea
Education: higher (MSTU)
Start a music career: November 2010, XNUMX
Albums and singles: "Between Two Hearts" (album), "One Hundred Reasons" (album), "My Pain" (single), "White Rose - Date" (single), "My Adygea" (album), "Elbrus" (single)
Life motto: "Everything will be fine!"
A. Bishtov: "Music for me is life ..."
Download songs by Azamat Bishtov
Video clips of Azamat Bishtov
Official artist pages on social networks:
Articles about Azamat Bishtov
Azamat Bishtov released an almost folk Russian song, a track from a fairy tale with a light and memorable motive. The song charges with optimism and fun. The author of the composition is Saida Neguch. Listen and download to phones.