Aris appaev @arisappaevofficial together with "Kavkaz Music" presented a new track in the Balkar language - "Tabarma".
This composition is about the search for love and personal happiness, the belief that the main meeting will take place soon.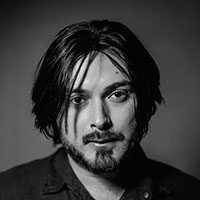 "I wrote this song 4 years ago. In it, as in many other compositions, oriental motifs sound. Probably, Turkic roots play their role here - this style is close to me on a subconscious level, "comments Aris Appaev.
Listen and download Tabarma on our website, as well as in any of the largest digital music stores.
Watch the video version of the performance of the song Aris Appaev "Tabarma"
Lyrics of Aris Appaev Tabarma
1 couplet
I am waiting for the day in which I will meet you and even in dreams I wander in search of you
I am in a hurry to meet you
I ask you to hear me at least once
Chorus
Maybe in a month I will find you
maybe a year will pass or maybe eternity will end but I will find you I will find you
2 couplet
You are the heart of my heart
You are the soul of my soul
I am in a hurry to meet you
I ask you to hear me at least once
Chorus
Maybe in a month I will find you
maybe a year will pass or maybe eternity will end but I will find you I will find you