At the anniversary concert of Parviz Nazarova, a famous performer Farzani @yunusfarzani performed a song "Farewell" in a duet with a jubilee, dedicated to artists who left a huge mark in their work, but who had already passed away. Now the concert performance can be seen on the video.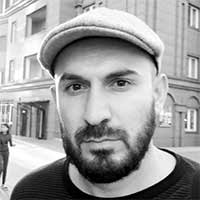 "There are moments in our life that we recall with admiration, and this concert will remain in my memory for many years. With great respect and pride he sang the song "Farewell"! She is dedicated to all our great people, who, unfortunately, are no longer with us. These are Batyrkhan Shukenov, Bulat Syzdykov, Aziz Masimov, Murat Nasyrov, Lukpan Yesenov, Zhanna Satarova, Mehrubon Nazarov, Gazdiev Alikhan, "commented Farzani.
We invite you to watch the performance right now.