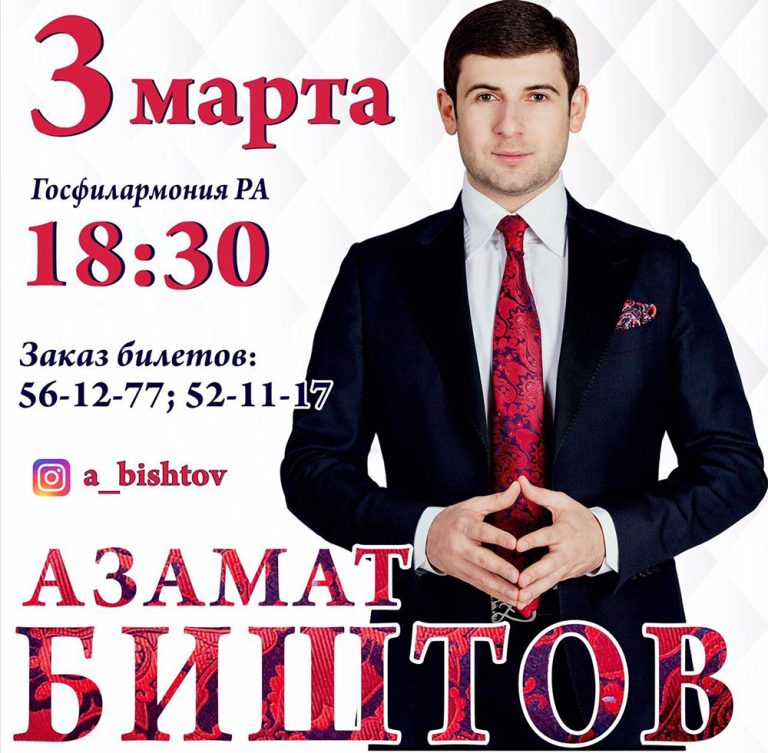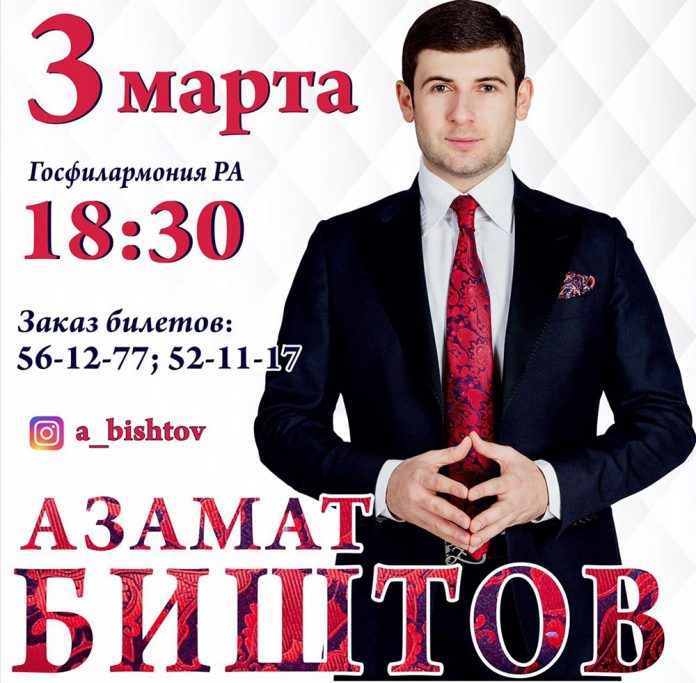 Azamat Bishtov recently very busy - in full swing preparing for the concert, which will be held in Maykop 3 March. But in between business, he took the time to talk in more detail about what awaits his fans and how preparations are made for one of the biggest events in the world of Caucasian show business.
A big solo concert in Maykop is a tradition that began 7 years ago. Since then, Bishtov every year organizes a grand show, where he presents his new musical program to fans.
It was at this concert, in addition to the long-beloved hits, that the audience was the first to hear the latest tracks - the result of more than one month's work, of collaboration with leading poets and composers of southern Russia.
"I always approach the organization of this event very scrupulously, trying to make a holiday that will be remembered for a long time. Here everything should be thought out to the smallest detail, because I really love my audience and try to please him. For example, this year I will present new joint projects with vocal and dance groups of Adygea, "Azamat says.
Of course, this is not the only surprise. The light music show and the highlight of the program - a joint duet of the singer with his wife Fatima Dzibova - also awaits the guests of the evening.
Tickets for the concert can be ordered now, and as an invitation Azamat Bishtov addressed the fans with the words: "I'm waiting for you at the traditional meeting and promise to give a lot of good, positive emotions!"