The premiere of a new lyric composition by a famous artist George Gaziyan @george_gaziyan "Love is like a dream." The song was written by the author and composer Maxim Temirsultanov.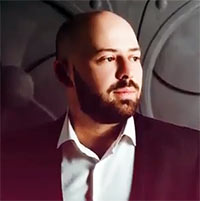 "When he showed me a demo of the future single, I immediately really liked the text. Pictures appeared in my head, deep emotions in my soul. In the process, we had minor difficulties with the arrangement, we reworked it several times. But the result is one hundred percent consistent with the idea of ​​the whole team that worked on this song, "said George.
After the birth of the soulful composition, it was decided to accompany its release with a video clip.
"My friend, a professional actress and director Lolita Minasyan, hearing this song, immediately offered to make a video. She also directed it. Together with the wonderful cameraman Tatul Asryan, they brought this project to life, and the role of the main character went to Ekaterina Novozhilova.
The shooting took place in Stavropol. The atmosphere on the site was very warm and fun. There were some difficulties in finding the location and props, but we managed. As a result, everything turned out exactly as the authors of the project intended, "says the artist.
We invite you to listen and download the new song of Georgy Gaziyan, as well as watch the clip "Love is like a dream" on our website.
Listen and download the song of George Gaziyan "Love is like a dream"
Watch the video for the song by George Gaziyan "Love is like a dream"